PARENTS 4 POT'S FIRST ANNUAL POW AND CANNABIS COMMUNITY HOLIDAY DRIVE
We hope to make a difference in the lives of those in our community. No one knows first hand how terrible this war is than the families of those who are suffering or serving time for providing cannabis or for other petty drug crimes. We are organizing Amazon.com Wish Lists for each POW's family. We hope you will chip in a few bucks to send a gift to a kid whose family is paying the ultimate price from the drug war.
There are gifts of all shapes and sizes. If you know of a POW family who could use some help but is not listed here, please let us know in the feedback section below. We need the name of the POW, the kids names and ages, what they would like for Christmas (clothes, backpacks, video games, music, movies, etc.) and where we should ship it too. Also send us some information about the case of the POW.
Below are lists for families whose info we have already gathered. Please check back frequently as our list is sure to grow.
Also check out our friends at The Human Solution who do a wonderful job of tracking and keeping in contact with our POWs and their families. Many thanks for their help in developing this list.
Daisy Bram is a mother of three boys who has had them removed by CPS and was recently convicted on charges for maintaining a medical cannabis garden. She has been without her children for months and had been fighting her case representing herself in court. She has limited income and could use out support to get her kids some clothing and toys for the holidays. Please help her if you can by getting something of of their Amazon wish list HERE.
To read more about Daisy's case check her Free my babies page on Facebook HERE. 
Josh is the father of a son and a daughter who could use some cool stuff to make their holidays brighter. To kids who are losing their parents to these injustices a kind gesture from a stranger can mean the world. Their Amazon Wish list can be found HERE.
His FB page can be found HERE for more info.
Ricardo Montes was also sentenced to over two decades in prison for his role in providing medical cannabis to patients in the Central Valley of CA. he left behind two young children who could use some love from our community this holiday season. These cruel and unusual cases of extreme punishment for cannabis must stop. Please support this family by getting the kids something from their Amazon wish list HERE. 
Luke Scarmazzo was sentenced to over two decades in prison for providing medical cannabis to patients in California. It is the most abusive sentences ever handed down by the Feds for a medical cannabis conviction. Luke has been separated from his daughter Jasmine for many years as a result. Please take the time to make this little girl's holiday wishes come true. You can find her Amazon Wish List HERE.
To read more about Luke's situation check out this piece he did called 8,000 days to Emancipation HERE.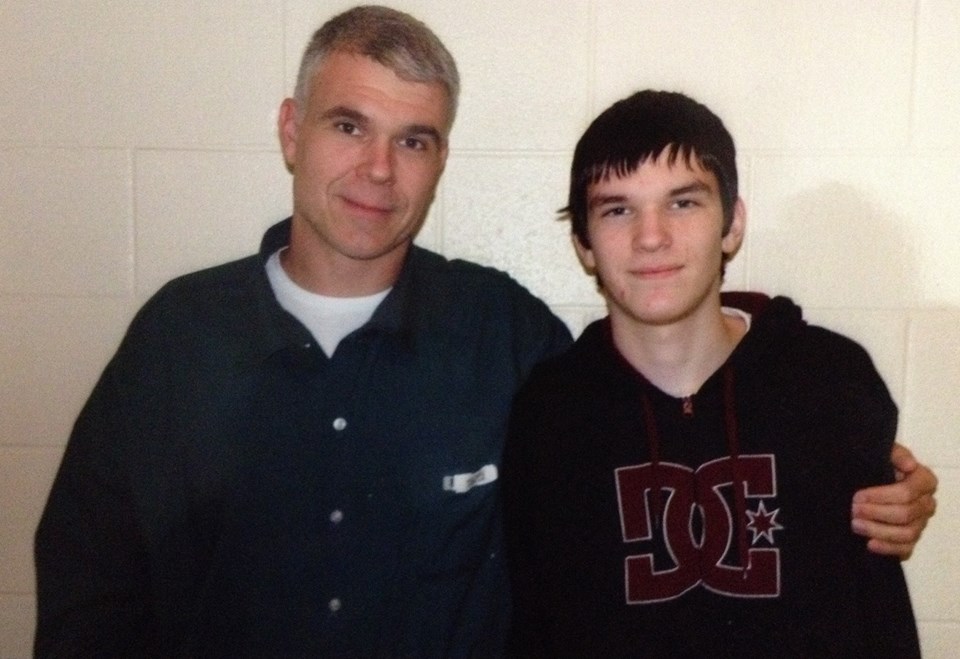 Chris is the father of a son who is in need of a few things. Please send a quick gift in appreciaton of Chris and his dedication to this cause. A small gesture can go a long way to help in these difficult days for the Williams family. Their Amazon Wish List can be found HERE.
More information about Chris and his case can be found HERE.
Please help this family who has fallen on severely hard time. Mother Victoria is a dedicated activist in this community working for cannabis freedom. With four kids, one of whom is autistic, to care for Christmas is a challenge. This family needs some warm blankets, clothing, and some toys for the kids. Please help them have a great holiday season by donating from their Amazon Wish list HERE. 
Jennifer Tussel is a fierce advocate for cannabis who is getting back on her feet. Please help this single mom have a great holiday by giving some gifts of joy to her daughter. You can find her Amazon wish list HERE.
Help this great activist family get back on their feet and enjoy Christmas after losing their home in the Colorado floods this year. Their two awesome daughters could use a few things for the holidays. Please help if you can. It would mean the world. To see the girls Amazon wish list click HERE. 
Help this medical cannabis family have a Merry Christmas. The Bozeman's have fallen on hard times and can use the support of our community. Please help. Their Amazon wish list can be found HERE.
---