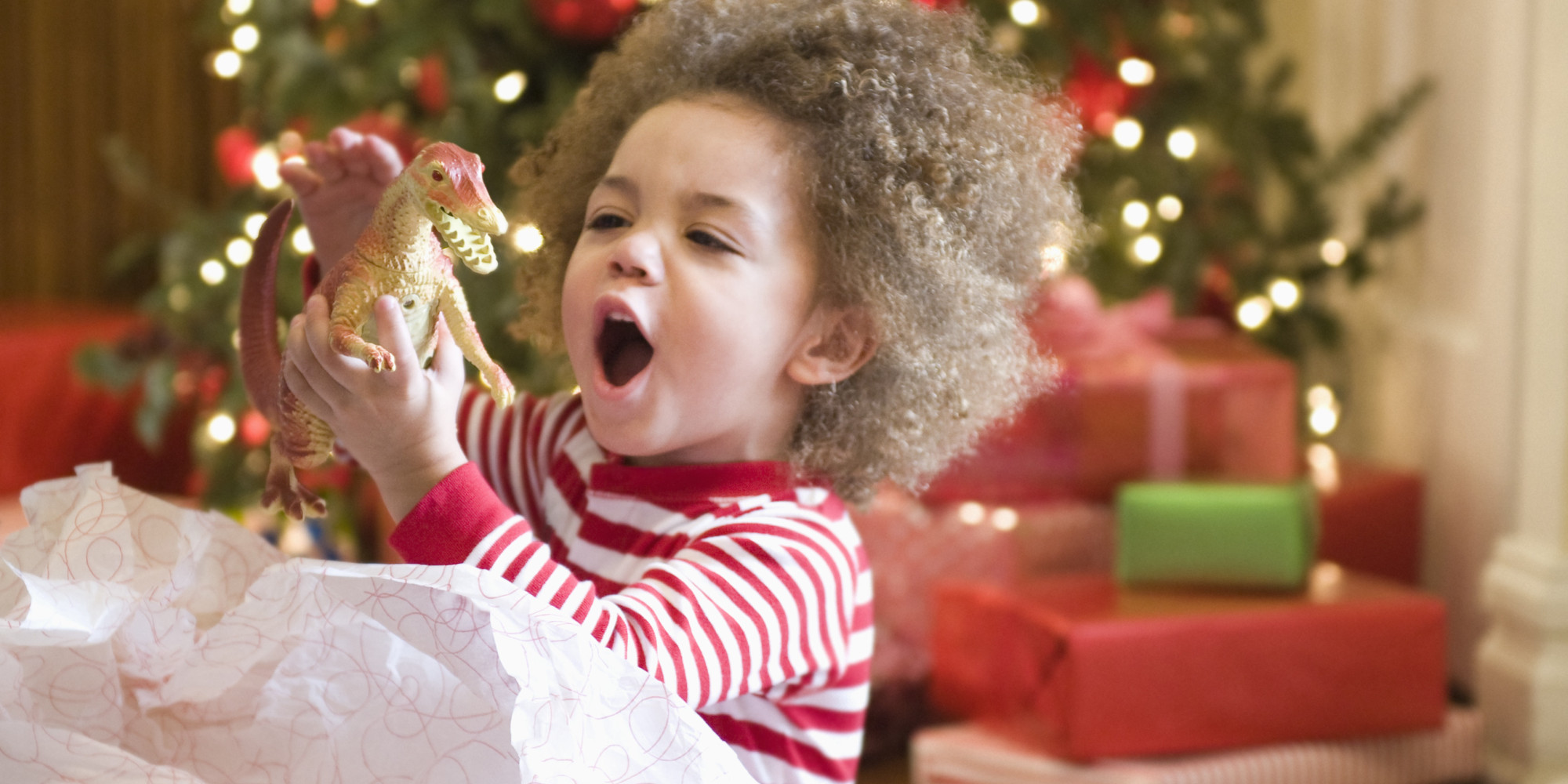 PARENTS 4 POT'S THIRD ANNUAL CANNABIS POW AND COMMUNITY HOLIDAY DRIVE
It is that time of year again and we are excited to be able to help more families realize an amazing holiday with your help! We are expanding our reach this year and helping over 30 families. We are asking for the cannabis community to dig deep and help us make the holidaze special for these cannabis families in need. We have kids whose parents are serving time for cannabis, families who have had to uproot and move to access cannabis medicines, and cannabis community families who have come on hard times that are included in this year's holiday drive. 
We love to make a difference in the lives of those in our community. No one knows first hand how terrible this war is than the families of those who are struggling to make ends meet in their role as an activist, medical refugee, or those serving time for cannabis. We are organizing Amazon.com Wish Lists for each POW's family. We hope you will chip in a few bucks to send a gift to a kid whose family is paying the ultimate price from the drug war.
There are gifts of all shapes and sizes. Feel free to choose some gifts that are within your budget, or you can donate directly to the P4P Holiday Drive by PayPal. Send your donation to parents4pot@gmail.com with "Holiday Drive" in the memo/notes section. We will select presents for families on the list for you. 
We appreciate the support and are consistently overwhelmed by the generosity of this community. Together we can ensure our community stays strong and that those less fortunate have a wonderful holiday despite life's many challenges. Feel free to contact us directly with any questions you may have, and again... THANK YOU!
Below are lists for families who could use your support this holiday season:
Luke Scarmazzo was sentenced to over two decades in prison for providing medical cannabis to patients in California. It is the most abusive sentences ever handed down by the Feds for a medical cannabis conviction. Luke has been separated from his daughter Jasmine for many years as a result. Please take the time to make this little girl's holiday wishes come true. You can find her Amazon Wish List HERE.
To read more about Luke's situation check out this piece he did called 8,000 days to Emancipation HERE.
Ricardo Montes was also sentenced to over two decades in prison for his role in providing medical cannabis to patients in the Central Valley of CA. he left behind two young children who could use some love from our community this holiday season. These cruel and unusual cases of extreme punishment for cannabis must stop. Please support this family by getting the kids something from their Amazon wish list HERE.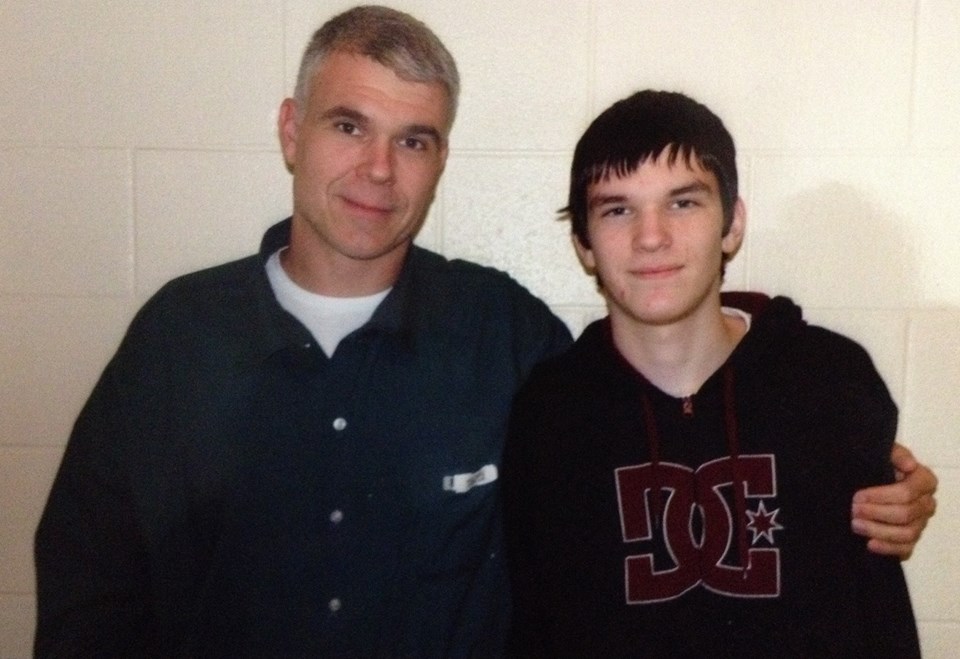 Chris is the father of a son who is in need of a few things. Please send a quick gift in appreciaton of Chris and his dedication to this cause. A small gesture can go a long way to help in these difficult days for the Williams family. Their Amazon Wish List can be found HERE.
More information about Chris and his case can be found HERE.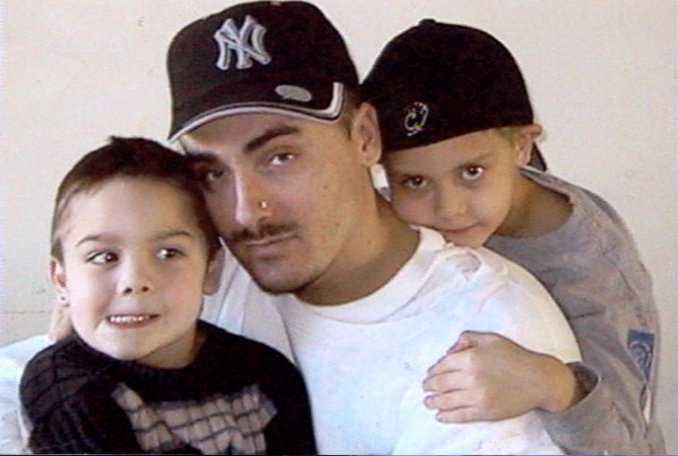 Weldon Angelos has served a decade of his 55 year sentence for marijuana. His sons have grown up without their father due to unjust mandatory minimum sentencing. Weldon's case is representative of the immorality of these laws and their impact on families. Three small time sales of about one and a half pounds resulted in this harsh sentencing because of the accusation he possessed guns at the time of the transactions. Times have been incredibly tough on the family the last few years and your support during the holidays means a lot to his two young sons. Their Amazon wish list can be found HERE.
For more information on Weldon's case you can visit here.
Crystal Munoz is currently serving 19 years and 10 months in prison for conspiracy charges for marijuana involving a larger trafficking ring. Because of prior possession charges and mandatory sentencing guidelines she received an extremely harsh sentence after pleading not guilty and going to trial. She is the mother of two beautiful daughters who could use some love this holiday season. She was pregnant with her youngest child when first put in custody. Her daughters are 7 and 8 years old now, and Crystal is working for clemency. Her daughters' Amazon Wish List can be found HERE.
For more information on Crystal Munoz you can visit her page here.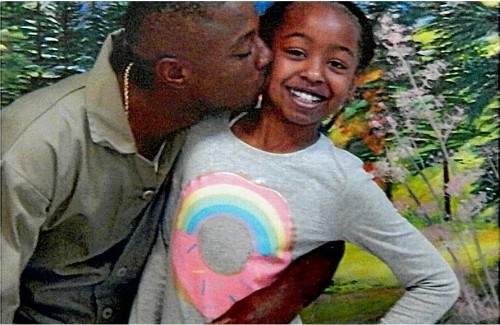 Corvain Cooper is serving a LIFE SENTENCE in prison for cannabis after being convicted under extremely suspicious circumstances. He was indicted in January of 2013 for violations of Federal Distribution and Money Laundering statutes in the Western District of North Carolina, Charlotte.  He had never been to Charlotte. After spending a day with family, he was preparing to go see his daughter's drill team competition, federal agents arrived and in front of his children and neighbors, arrested Corvain and extradited him to Charlotte to face the current charges.  Due to the distance his family was not able to afford to come visit him or attend his trial. The entire case was built on statements made for plea agreements, and agents. Corvain was "offered" 15 to 20 years if he pled guilty to things he knew he had not done.  He was facing a life sentence if he exercised his right to trial and lost.  He did the only thing he felt was correct; he took it to trial thinking the truth would come out. Corvain has two amazing daughters who are in great need of your support this holiday season. His daughter's live separately. One daughter is 10 years old and her list can be found HERE. The other daughter is 6 years old and her list can be found HERE. 
For more information on Corvain's case click HERE.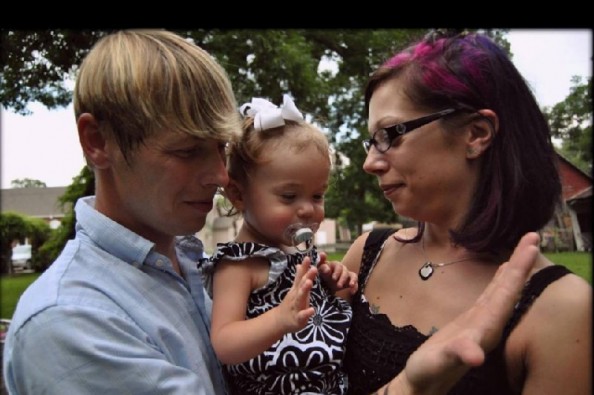 This young couple was busted growing in Alabama and spent the summer of 2011 in jail awaiting bond, during which she found out she was pregnant. After waiting on trial on bond until March 2014, having afforded attorney's fees as well as payment for expert witnesses in hopes of avoiding prison sentences of up to 15 years each., Jay and Danielle received plea sentences of 18months county (high max federal holding) jail & probation for the final charge of possession in the 1st. Jay's release date is the end of August 2015. After Jay's sentence is completed, Danielle must then serve her sentence. 

This family is struggling both emotionally and financially after paying for all of their monthly living expenses- Rent, Utilities etc, they pay over $800 month to work release program, $60 week for bus fare. After Danielle provides for their child Skye, all extra money is split between commissary for his necessity items & phone calls average about $5 for 15 minutes. 

If you would like to help this young family have a happy holiday season, please donate to their cause HERE. Nothing is more sad than seeing young parents just starting their life being railroaded by a system gone terribly wrong.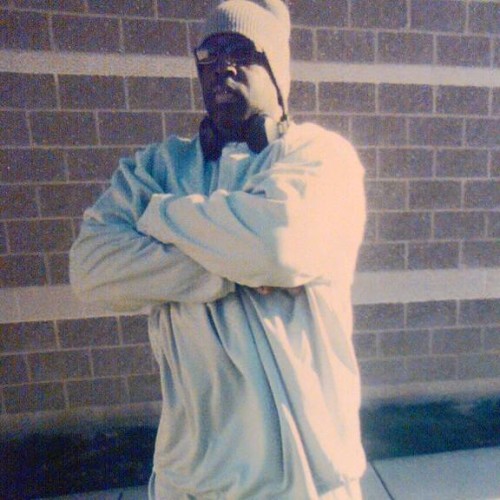 Ferrell Damon Scott is 51 years old and is currently incarcerated serving a life sentence without parole for a marijuana conviction out of Texas. Can you imagine being in jail for life for cannabis? Ferrell has four amazing grandchildren who are in need of some holiday cheer. Please consider purchasing them a gift this holiday season. Their Amazon Wish List can be found HERE.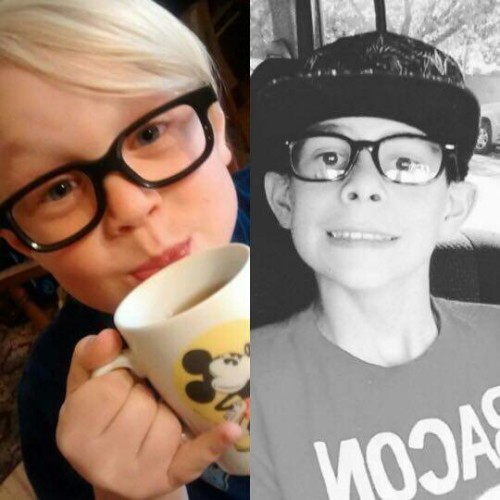 Danielle is a single mom of two beautiful boys, ages 8 and 13, both with multiple diagnosis. After much research into cannabis oil, she was able to stop the stimulant pharmaceuticals. She is a proud supporter of the cannabis movement, especially for children. 2 children with health issues leaves her overwhelmed. She recently left an abusive situation with only the bare essentials for the three of them and has been living with her parents since last November. Though the last year has been difficult her resilient spirit shines through as she picks up cleaning jobs to help support her children. Though it helps them get by there isn't any extra for a Christmas. Though it's not about the material things every parent wants to give their child some Christmas magic. Please consider purchasing a gift for this great cannabis family. Their Amazon Wish List can be found HERE.
Micaih Hutchens is an incredible child who has autism, epilepsy , and a brain malformation called Polymicrogyria which also involves 3 large brain tumors. On top of that, Micaiah's parents have been incarcerated since January 2013 and he lives with family surviving on a fixed income from SSI only. The family is currently trying to figure out how to afford cannabis oil treatments, so in addition to the wish list here if there is a producer of quality medical cannabis oil in Colorado who could sponsor the family, that would be amazing. Micaih has a lot of challenges daily, and ahead.
Please find it in your heart to buy a gift for him. The family is incredibly grateful for your support in these challenging times. Micaih and family's Amazon wish list can be found HERE.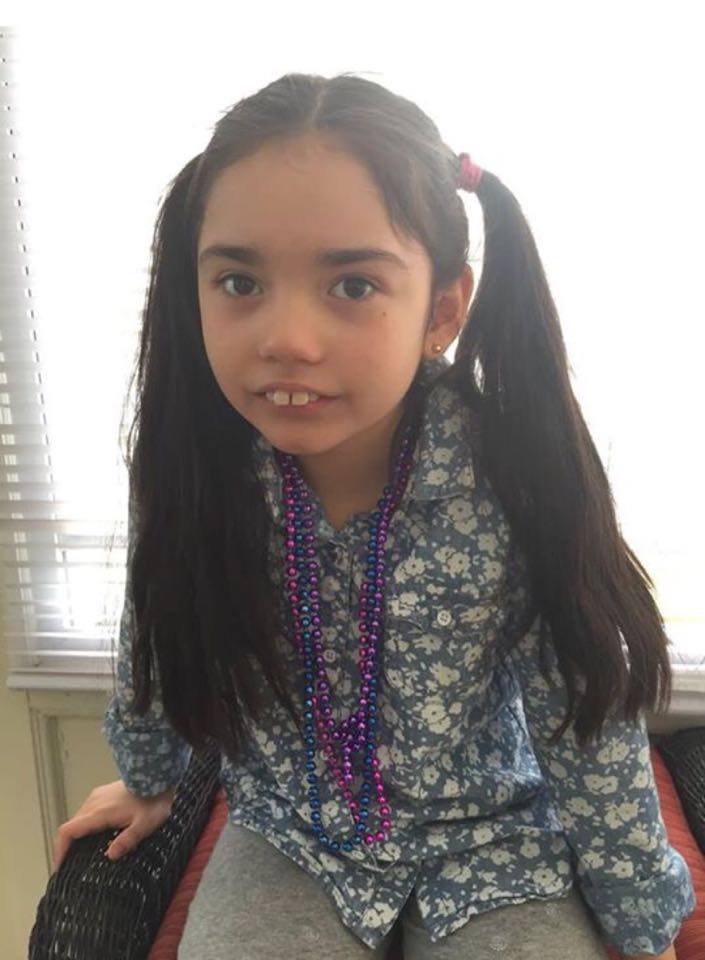 Tuffy has been a legal medical cannabis patient now in the state of NJ for 16 months, she suffers from Lennox Gastaut Syndrome, categorized as one of the most severe forms of epilepsy. Since starting cannabis treatment her seizures have decreased by about 90%. The state of NJ has some of the highest prices for medication. Tuffy and her family have been involved in protesting the failure of the program and a voice for many patients in need. Please help the Rivera family have a great holiday season. Consider a gift from their Amazon Wish List HERE. 
The impact to all of the family members has been so great, but it has been worth it to see Cyndimae blossom into an interactive young girl full of life who participates in life instead of watching life go by from the sidelines in a wheelchair. She walks, runs and plays now a days.  Free from all pharma except a naturally sourced progesterone, this is solely a beautiful miracle of cannabis. It has been a very difficult, yet very rewarding journey for the family. Having the family in two locations has been very difficult on all of them. Please help make their holidays a little more enjoyable. Their wish list can be found HERE.
More information on their story can be found here.
Paula Thomas' husband is currently serving a 1yr sentence with a 10 parole trail behind him for 3 sales and possession. Within the last year she used Cannabis oil to treat cervical cancer. She's all clear now!! Her husband has gasteroperisis and is a candidate for medical use when it is legalized. They have a 10yr old son and 2yr old daughter. She is on her own with these precious babies who want their dad home. They are living on a very small monthly child support, and their car blew up, so she can't even go visit her husband when she wants. Her parents who are in their 70's bought the mobile home the family lives in and pay the lot rent every month for them. She is fighting for my disability due to fibromyalgia, PTSD, and 2 types of anxiety. Their Amazon Wish List can be found HERE.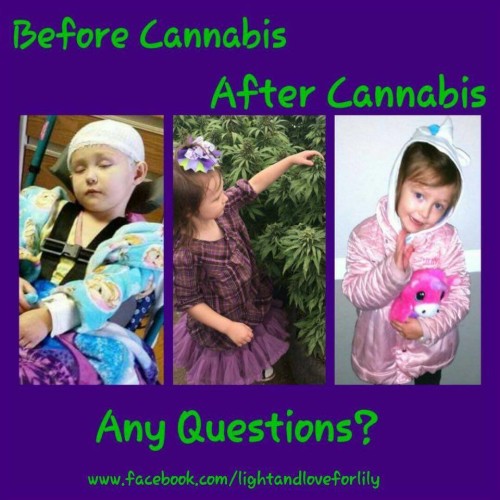 The Pletka-Wirth Family are cannabis refugees, forced to move to treat their daughter, Lilith's condition. Lilith has 5 rare brain abnormalities. Her family relocated from WI to CO for access to cannabis. Lily is thriving in her new home with her new medicine. This family sacrificed most of their belongings to make this move. They are in desperate need of our help this holiday season. Please consider purchasing a gift for this great cannabis family this holiday season. Their Amazon Wish List can be found HERE.
Amber, a legal Arizona patient and former Colorado dispensary owner has endured a costly 20 month-long legal battle with the State of KS over the care and custody of her daughter, Georgia. The State of Kansas claimed Amber's status as a legal Arizona patient and her use of medical cannabis to successfully treat her seizure disorder created conditions that justified the removal of Georgia from Amber's custody. The State placed Georgia in the care of family members before ultimately sending her to foster care. After more than a year and a half of fighting with KS courts, Georgia has finally been allowed to return to her mother in Arizona but the hardships continue as Amber has been financially devastated by the legal fight. This single mother and medical marijuana patient has been forced to pay the State of Kansas more than $20,000 in court costs and legal fees just to regain custody of her own daughter. Georgia has only been home with her mother for 3 months. Only 3 months together as a family after more than a year of separation.
Please help us give Amber and Georgia a Happy Holiday after so many holidays apart! Their Amazon Wish List can be found HERE.
Maddie is a three year old little girl with a rare disease called Zellweger syndrome. While most children with this affliction rarely live past a year, young Maddie continues to beat the odds and bring joy to her family. After the disease manifested into severe seizure disorders she would suffer from violent life threatening seizures that would last over an hour with the need for constant CPR. After finding cannabis oil the family was able to dramatically reduce the seizures for Maddie, who now can go long periods of several days without seizures. Maddie resides in hospice, where her parents care for her. She is vibrant and loves watching the movies Frozen and Tangled. Her father was forced to leave his job due to taking time off to care for Maddie, and they currently survive from their daughter's SSI income. They are an amazing family full of gratitude and joy regardless of their difficult situation, and appreciate the support the cannabis community has shown them. 
Help young Maddie, her sibling and the rest of the Holt family have a great holidays this year by contributing to their cause. Their Amazon Wish List can be found HERE. 
Louann Speese is a single mother of three daughters, one of who has had seizures since she was 9 days old. Because Louann dedicates so much of her time to taking care of young Diana's health issues, it has been difficult for her to keep up with the increasing costs of life. She has been active in Pennsylvania to try and get lawmakers there to allow for medical cannabis and continues to fight for the right of her daughter to have access to cannabis medicines that have proven to be effective for her condition. This family is in need of our support this holiday season.
Please help Louann and her three daughters have a great Christmas. Their Amazon Wish List can be found HERE.
Amy Sue Root/Root Family Amy's journey began on a sunny, beautiful Florida day January 24, 2010. She was hit by a car in front of our house and was airlifted to the nearest trauma hospital with a catastrophic brain injury. Against all odds, Amy survived! She began having seizures 1 1/2 yrs after her accident. Despite medication the seizures became a daily event. In 2012 Amy was diagnosed with Lennox Gastaut Syndrome. In April 2015 the family relocated to Colorado Springs to access medical cannabis treatment for her seizures, because their home state of Florida was delayed in getting a program set up for children with epilepsy. The family sold and gave away furniture and household items because moving them across the country was very expensive. They set out with a handicap accessible van, Amy is in a wheelchair, and drove with a uhaul full of medical equipment. Since starting medical cannabis there has been improvement in Amy's seizures! They are currently rebuilding our life in Colorado. To help the Root family have a great holidays please consider choosing an item from their family wish list HERE.
Rebecca is the mother of 14 year old Taylor who has rare epilepsy condition called PVNH. Rebecca suffers from sever fibromyalgia and PTSD. They both get by on social security assistance and live on a fixed income. Despite the challenges they face with her epilepsy, Taylor is a vibrant child that is artistic, loves to write stories, loves music and anime. They are deeply appreciative of any help you can offer. They recently had to move to a different state to escape an unfortunate situation. They are struggling and could really use your help to make ends meet this Christmas. 
Help make Rebecca and Taylor's holidays special. You can find their Amazon Wish List HERE.
Noah Warden was born with severe challenges due to perinatal asphyxia, not breathing or having a heartbeat for the first 13 minutes of his life. Noah had suffered "global damage" to his brain. As a result the prognosis was grim. They said Noah would mostly likely never walk, talk, eat or even breathe on his own. Today, Noah has the diagnosis of hypoxic-ischemic encephalopathy resulting in spastic quadriplegia cerebral palsy with athetoid movements. He is unable to walk, talk, crawl or self-feed but is cognitively very aware.  Although he has had past seizure activity he is currently seizure free and his parents have obtained a red card for Noah and are treating him his spasticity and severe sensory processing disorder and other related challenges due to his diagnosis using full plant Cannabis. His father is a truck driver and his mom is his full time caregiver, and with the cost of his care on a single income it is often hard to make ends meet. They truly appreciate the kindness and generosity of the cannabis community to help make their holidays special.
To help make a difference in Noah and his family's life this holiday season consider getting them a gift they otherwise would not be able to afford. Their Amazon Wish List can be found HERE. 
The Watkins have been active in cannabis reform for decades, and have dedicated a lot of time, energy and resources to ensuring patients from all walks of life have safe and affordable access to cannabis. Disability and other life challenges have forced them to shut down their patient service honour operations, due to the inability to keep up with growing business expenses of their facilities. Their family has suffered a great loss of a dear family member this year after a lengthy battle with cancer, which has also been a drain on them financially. They are in great need of your support this holiday season, as they have 2 children under the age of 10, and appreciate whatever you can afford to give. 
Help to make the Watkins family holidays special. You can find their Amazon Wish List HERE.
Lindsey Beck is a patient from Connecticut who suffers from several debilitating conditions. After being prescribed several dangerous drugs to treat her conditions, she was left mostly bedridden or using a wheelchair. She then found cannabis and was able to detox from the pharmaceutical drugs she had been surviving on and was able to find real relief for her conditions through natural treatment with cannabis. She has been incredibly active in the community, testifying in front of the CT legislature about her story and was instrumental in getting them to pass medical cannabis laws that allow patients like her access to safe and effective treatments. She continues to share her success story in an effort to help others and create understanding about the benefits of medical cannabis. She has had to face attacks from the CT Department of Children and Families for her choice to use cannabis and has stood strong against their investigations and harassment. Her condition has made it difficult to make ends meet at times and her family is in need of your support this holiday season. 
Help make Lindsey's and her preteen son's holidays special this year. Their Amazon Wish List can be found HERE.
Daliyah is a bright young three year old girl who suffers from intractable epilepsy, which she treats with medical cannabis. They have found progress in limiting the seizures over the last year of cannabis therapy, but they are not fully controlled and has cognitive enhancements. They have to travel long distances for her treatment and have a difficult time due to living on a single income and raising four children, one of who has a medical condition that requires full-time care. They are grateful for the support of the cannabis community and appreciate any support you can give to help provide them with a special holiday season. Daliyah's siblings are 2 teen boys, 1 preteen girl, and 7 year old girl.
Please consider helping out this great family in their time of need. Their Amazon Wish List can be found HERE. 
---