Help Us Help Families In Need
The cannabis community is strong and able to help many in need. We will be featuring families on this page who are in need of assistance. We hope you will take some time and resources to help out these families and make their lives a better place. Cannabis prohibition affects so many families and it is up to us as a community to fill the void where our society has left so many vulnerable. Please do your part and donate to these families. Together we CAN make a difference. 
Below are families in need of your support. Thank you for your kindness and generosity: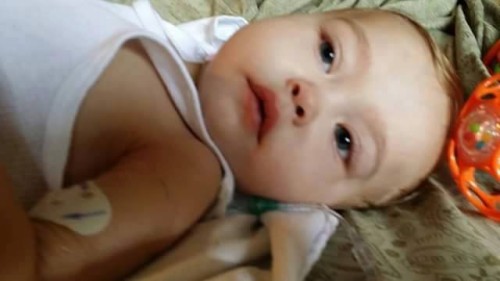 It is with great sadness that we report that Baby Thomas Bruchmiller has lost his battle with cancer. The family is in need of funds to cover funeral costs and expenses. We are asking that the community pitch in to help this family in there time of great need. To donate to the family you can make a donation through the P4P donation page here and put "Baby Thomas" in the PayPal memo. The families Facebook page can be found here if you want to offer them some words of encouragement and support. We thank you for your generous contribution and willingness to help ease the burden that this family is going through. 
On Dec. 30 th Thomas was called by the angels and went to heaven. I see him there playing, painless and watching down on his family with joy and love in his heart. It would mean the world if the Cannabis community could come together for this family. Thomas's Mom, 13 year old Brother and Dad who is a recently discharged vet will go back to Troutdale where they live but they are in serious need of everything because having a child with cancer quickly depletes all of your resources. Please attend and show your support! Thanks
---