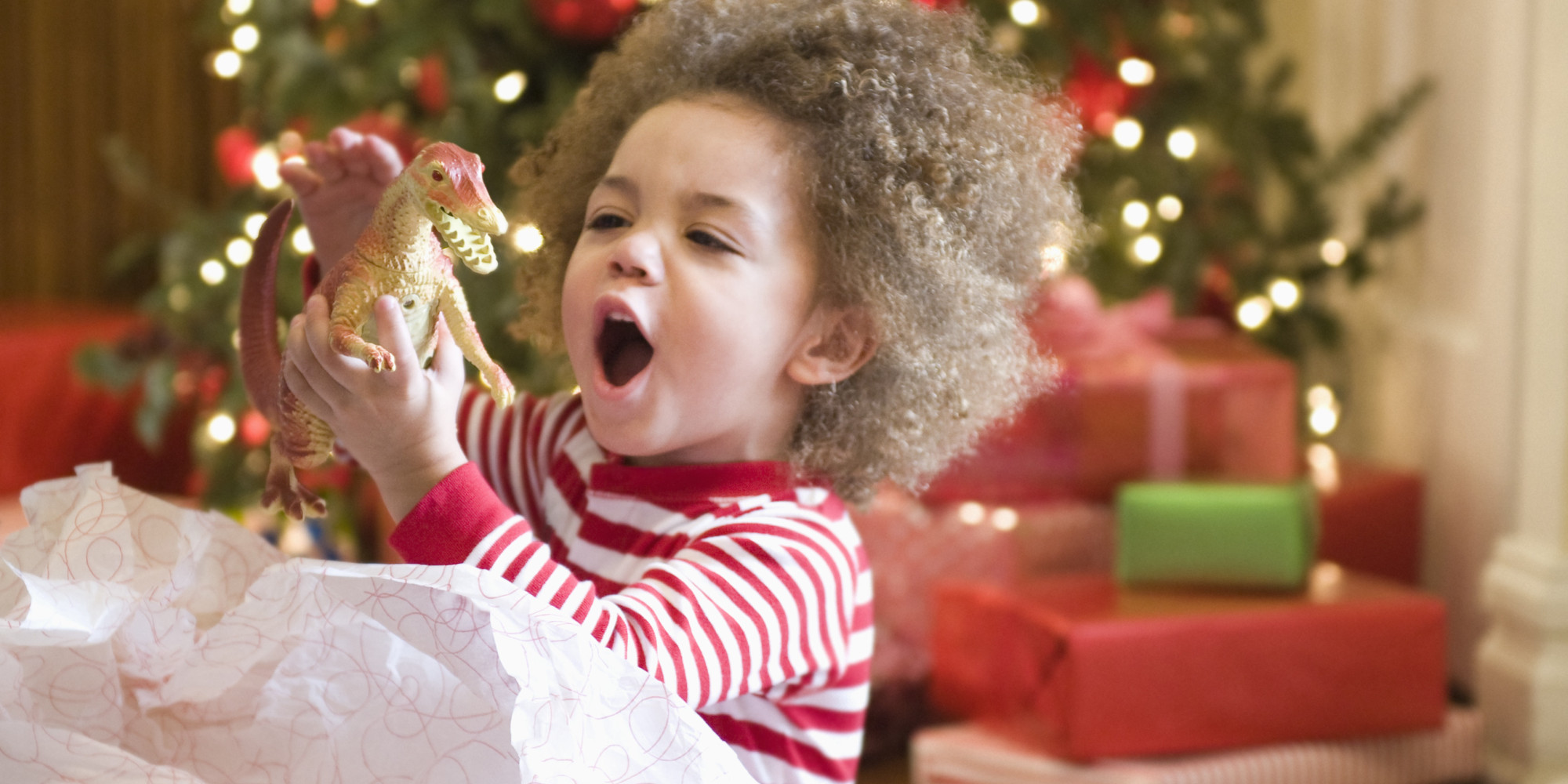 PARENTS 4 POT'S FOURTH ANNUAL CANNABIS POW AND COMMUNITY HOLIDAY DRIVE
It is that time of year again and we are excited to be able to help more families realize an amazing holiday with your help! We are expanding our reach this year and helping over 30 families. We are asking for the cannabis community to dig deep and help us make the holidaze special for these cannabis families in need. We have kids whose parents are serving time for cannabis, families who have had to uproot and move to access cannabis medicines, and cannabis community families who have come on hard times that are included in this year's holiday drive. 
We love to make a difference in the lives of those in our community. No one knows first hand how terrible this war is than the families of those who are struggling to make ends meet in their role as an activist, medical refugee, or those serving time for cannabis. We are organizing Amazon.com Wish Lists for each POW's family. We hope you will chip in a few bucks to send a gift to a kid whose family is paying the ultimate price from the drug war.
There are gifts of all shapes and sizes. Feel free to choose some gifts that are within your budget, or you can donate directly to the P4P Holiday Drive by PayPal. Send your PayPal donation to parents4pot@gmail.com with "Holiday Drive" in the memo/notes section. . You can also use the easy PayPal button at the top of this page with a credit card. We will select presents for families on the list for you
We appreciate the support and are consistently overwhelmed by the generosity of this community. Together we can ensure our community stays strong and that those less fortunate have a wonderful holiday despite life's many challenges. Feel free to contact us directly with any questions you may have, and again... THANK YOU!
Below are lists for families who could use your support this holiday season: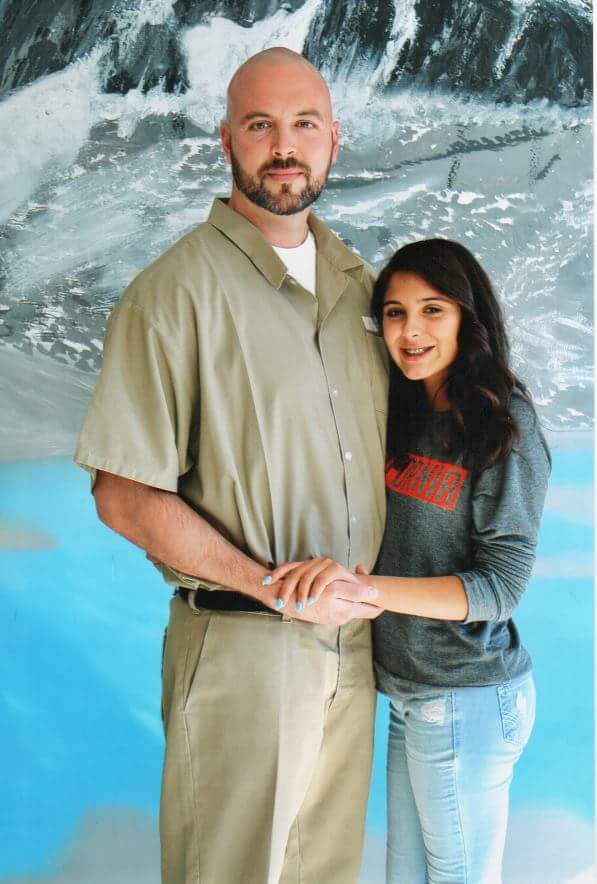 Luke Scarmazzo was sentenced to over two decades in prison for providing medical cannabis to patients in California. It is the most abusive sentences ever handed down by the Feds for a medical cannabis conviction. Luke has been separated from his daughter Jasmine for many years as a result.
"In 2004 my partner, Ricardo Montes, and I opened California Healthcare Collective, a medical cannabis dispensary in Modesto, California. We operated the dispensary per California law and paid all state and federal taxes. We did our best to provide a service to the community, created jobs, and contributed to numerous local programs. Nevertheless, in September of 2006 we were arrested by federal authorities and later sentenced to over 20 years in federal prison. Shortly after our sentencing the Department of Justice changed their policy regarding marijuana regulations stating they would no longer prosecute medical marijuana providers that were following state law. Unfortunately, that announcement was a few months too late. Ricardo and I are approaching our 10th year in prison. Due to my lengthy incarceration, my daughter Jasmine, 14--the light of my life--has had a difficult and challenging childhood; she is being raised by her mother on a single income. The compassionate support that P4P provides for the families of those incarcerated for cannabis is amazing. For my family, personally, they have transformed the holidays from a period of somber celebration to a time of smiles and gratitude. My appreciation for what they've done for my daughter is beyond measure. Yours Truly, Luke Scarmazzo"
Please take the time to make this little girl's holiday wishes come true.You can find her Amazon Wish List HERE.
To read more about Luke's situation check out this piece he did called 8,000 days to Emancipation HERE.
Ricardo Montes was also sentenced to over two decades in prison for his role in providing medical cannabis to patients in the Central Valley of CA. he left behind two young children who could use some love from our community this holiday season. These cruel and unusual cases of extreme punishment for cannabis must stop. Please support this family by getting the kids something from their Amazon wish list HERE.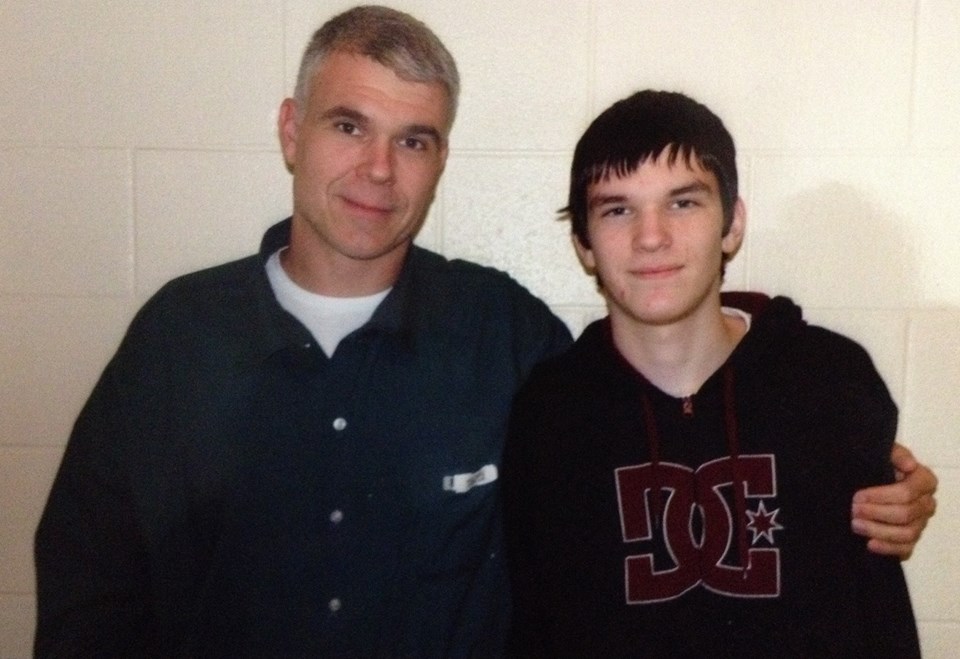 Chris is the father of a son who is in need of a few things. Please send a quick gift in appreciaton of Chris and his dedication to this cause. A small gesture can go a long way to help in these difficult days for the Williams family. Their Amazon Wish List can be found HERE.
More information about Chris and his case can be found HERE.
Crystal Munoz is currently serving 19 years and 10 months in prison for conspiracy charges for marijuana involving a larger trafficking ring. Because of prior possession charges and mandatory sentencing guidelines she received an extremely harsh sentence after pleading not guilty and going to trial. She is the mother of two beautiful daughters who could use some love this holiday season. She was pregnant with her youngest child when first put in custody. Her daughters are 7 and 8 years old now, and Crystal is working for clemency. Please read more about them and support her release by visiting Crystal HERE.
Ricky is a solo parent while his life partner Crystal continues to serve a 20 year prison sentence for pot.They have 2 beautiful Daughters together, Crystal (9) and Nova (8). Nova was birthed while Crystal was already serving time, a new born Daughter placed in the loving arms of her and her Sisters Father. Lets bring some cheer into this family's life. And please remember to write letters of support for all our POW's until all POW families are united.
Her daughters' Amazon Wish List can be found HERE.
For more information on Crystal Munoz you can visit her page here.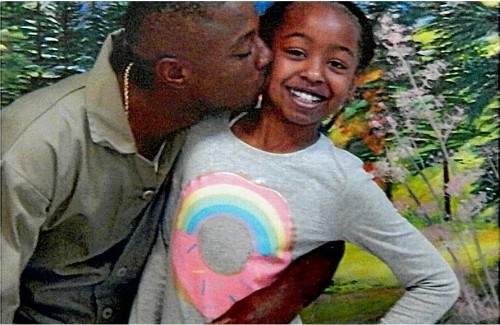 "I was the sole provider of my family before I was taken away from my kids. I picked my daughters up and took them to school everyday. I started my clothing store sc clothing named after my daughters and had pictures of them airbrushed on mural on the wall of the store. My family needs help because Scotyln's mom just lost her job and got laid off and Cleer's mom just had her 4th child with her husband, now both of my daughters are lost and deprived of the extras life has to offer. Thank you for your help."
POW420 Dad, Corvain Cooper, is serving a LIFE SENTENCE in prison for cannabis after being convicted under extremely suspicious circumstances. He was indicted in January of 2013 for violations of Federal Distribution and Money Laundering statutes in the Western District of North Carolina, Charlotte.  He had never been to Charlotte. After spending a day with family, he was preparing to go see his daughter's drill team competition, federal agents arrived and in front of his children and neighbors, arrested Corvain and extradited him to Charlotte to face the current charges.  Due to the distance his family was not able to afford to come visit him or attend his trial. The entire case was built on statements made for plea agreements, and agents. Corvain was "offered" 15 to 20 years if he pled guilty to things he knew he had not done.  He was facing a life sentence if he exercised his right to trial and lost.  He did the only thing he felt was correct; he took it to trial thinking the truth would come out. Corvain has two amazing daughters who are in great need of your support this holiday season. His daughter's live separately. One daughter is 11 years old and her list can be found HERE. The other daughter is 7 years old and her list can be found HERE. 
For more information on Corvain's case click HERE.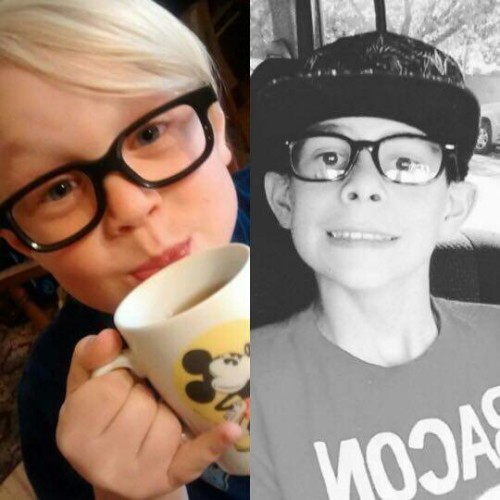 Danielle is a single mom of two beautiful boys, ages 8 and 13, both with multiple diagnoses. After much research into cannabis oil, she was able to stop the stimulant pharmaceuticals. It's been quite a difficult journey, but they continue to fight it every day. Danielle will continue to utilize remedies and therapies that make her feel like a better Mom. She is a proud supporter of the cannabis movement, especially for children.  Two children with health issues leave her overwhelmed. After leaving an abusive relationship and staying with family for a year, the Lamphiers now have their own place. The last year has been difficult, but Danielle's resilient spirit shines through as she picks up cleaning jobs to help support her children. Though it helps them get by there isn't any extra for a Christmas. Please consider purchasing a gift for this great cannabis family.
 Their Amazon Wish List can be found HERE.
Micaih Hutchens is an incredible child who has autism, epilepsy , and a brain malformation called Polymicrogyria which also involves 3 large brain tumors. On top of that, Micaiah's parents have been incarcerated since January 2013 and he lives with family surviving on a fixed income from SSI only. The family is currently trying to figure out how to afford cannabis oil treatments, so in addition to the wish list here if there is a producer of quality medical cannabis oil in Colorado who could sponsor the family, that would be amazing. Micaih has a lot of challenges daily, and ahead.
Please find it in your heart to buy a gift for him. The family is incredibly grateful for your support in these challenging times. Micaih and family's Amazon wish list can be found HERE.
Last year over Christmas, Paula Thomas' husband was incarcerated for marijuana charges. He finally came home in July with a ten year parole trail behind him. He has not found anyone to hire him due to his felony convictions. This was his first ever marijuana related offense, and he had no prior felonious charges. To say that they have been struggling financially is an understatement.
Paula used cannabis oil to treat cervical cancer. She's all clear now!  Her husband has gastroparesis and is a candidate for medical use when it is legalized. While he was incarcerated, he was also diagnosed with stage 4 renal disease.  Christmas isn't even a possibility for them. Their son David is 11 years old and daughter Livia is 3 years old. They are blessings and deserve to have a nice Christmas. Your donation to this family can make it happen.
 Their Amazon Wish List can be found HERE.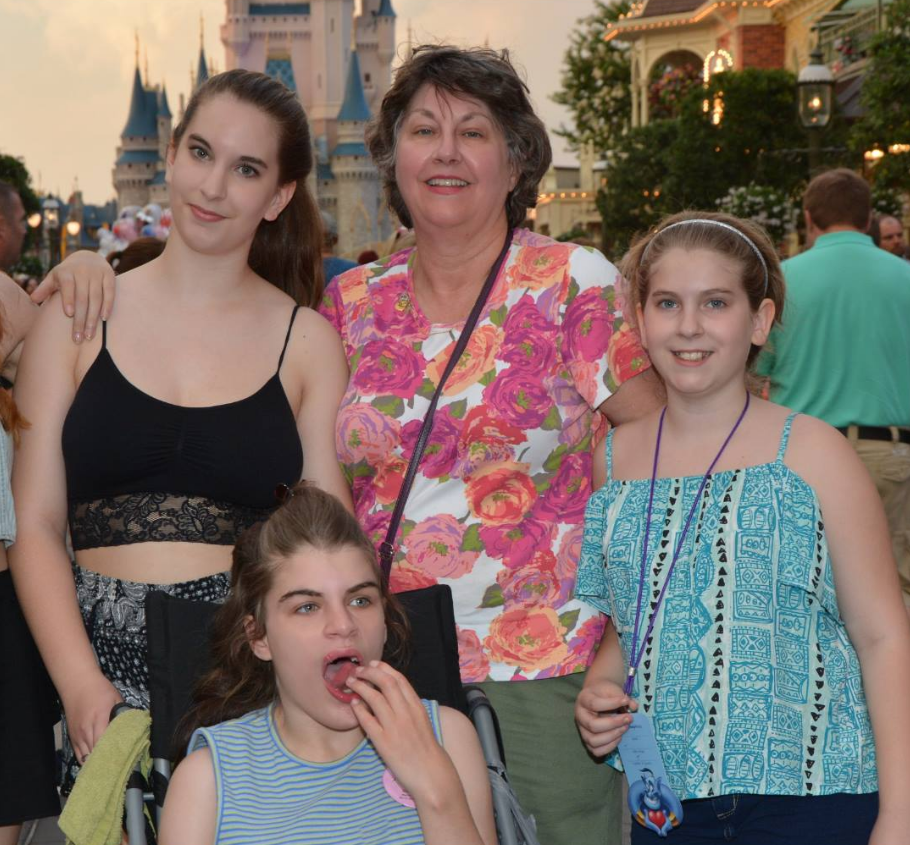 Louann Speese is a single mother of three daughters, one of who has had seizures since she was 9 days old. Because Louann dedicates so much of her time to taking care of young Diana's health issues, it has been difficult for her to keep up with the increasing costs of life. She has been active in Pennsylvania to try and get lawmakers there to allow for medical cannabis and continues to fight for the right of her daughter to have access to cannabis medicines that have proven to be effective for her condition. Her 3 Daughters. Diana (19), Hannah (16), and Grace (14) depend on her for everything. Louann is a hardcore Advocate and Activist in Pennsylvania fighting for Patients Rights and her Daughter Diana who is on the front lines of opening the eyes and hearts of our educators,  legislators and caregivers. In April 2016 PA passed Act 16 to protect parents of minor children who use MMJ legally, unfortunately, Diana was "aged out" of the program being she is 19 and not a minor. Louann is a Caregiver for Diana. Diana has some serious medical issues that leaves her cognitively at the age of a 2-3 year old. Being a single parent isn't easy and adding in a special needs kid makes it a more intense journey to get her kids the things they want in addition to the things they need.
This family is in need of our support this holiday season. Please help Louann and her three daughters have a great Christmas. Their Amazon Wish List can be found HERE.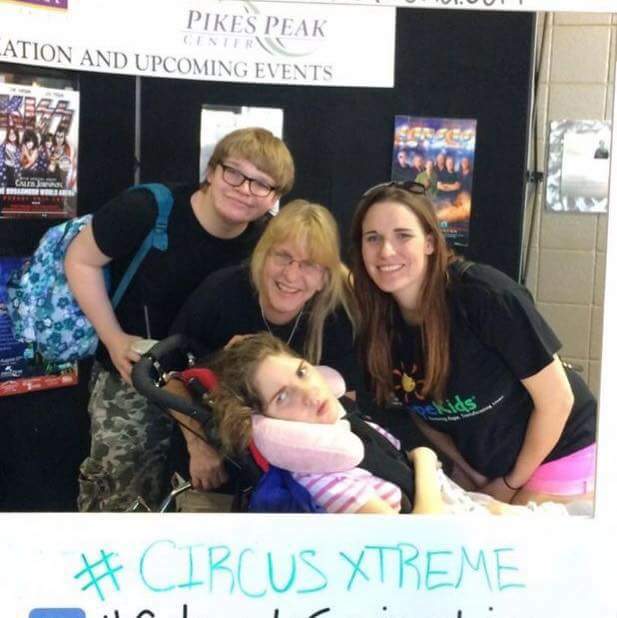 Amy Sue Root/Root Family Amy's journey began on a sunny, beautiful Florida day January 24, 2010. She was hit by a car in front of our house and was airlifted to the nearest trauma hospital with a catastrophic brain injury. Against all odds, Amy survived! She began having seizures 1 1/2 yrs after her accident. Despite medication the seizures became a daily event. In 2012 Amy was diagnosed with Lennox Gastaut Syndrome. In April 2015 the family relocated to Colorado Springs to access medical cannabis treatment for her seizures, because their home state of Florida was delayed in getting a program set up for children with epilepsy. The family sold and gave away furniture and household items because moving them across the country was very expensive. They set out with a handicap accessible van, Amy is in a wheelchair, and drove with a uhaul full of medical equipment. Since starting medical cannabis there has been improvement in Amy's seizures! They are currently rebuilding our life in Colorado.
Amy Sue is a single Mom to Amy (15) and Noah (14). They left their home in Florida to move to Colorado for the hope pot brings special kids like Amy who endures many medical hardships and is a fighter helping educate others through her journey. Amy has LGS, a TBI, CP, Chronic Airway Respitory Insufficiency, and Quadriplegia among many other medical diagnosis. She is currently benefiting from CBD and THC. Colorado's real estate has tripled with all the people leaving for a sense of hope, while slowly more states acknowledge the benefits of pot. 
To help the Root family have a great holidays please consider choosing an item from their family wish list HERE.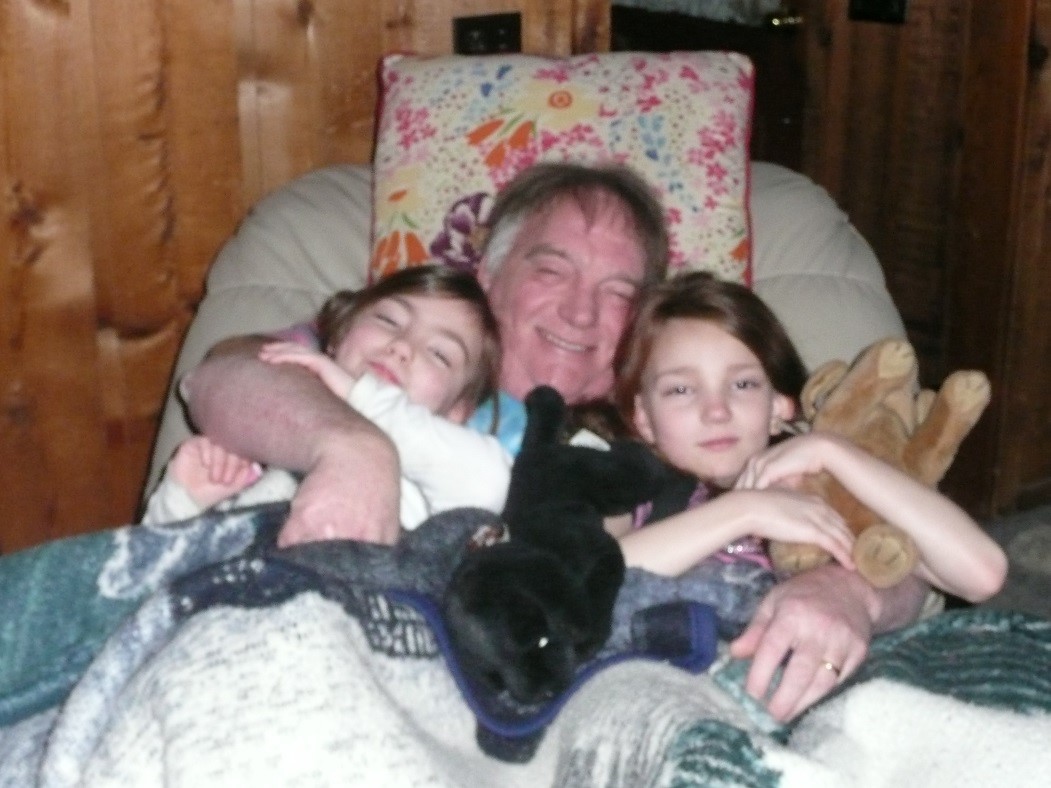 Sonny and Aisha Watkins are the proud parents of Sarah and Lyla. Sarah is 10 years old.  She is in the "talented and gifted" (TAG) program in her school.  She is a well-rounded achiever, who makes, even difficult tasks, appear easy to accomplish.  She also participates with the hope team, that teaches service and conservation, with an eye toward community involvement and ecology. Lyla just turned 9 years old, and loves drama and acting.  Lyla is a nurturer, with a big caring heart!  She is always willing to help lend a hand, or hold a hand, as was the case with her ill, elderly grandmother.  Lyla's compassion has been honed by the deaths of many family members over the years, including their grandmother recently, and the girls have been a source of comfort for all whom they encounter. Dad, Sonny, is the founder of Mercy Center, in Salem, Oregon.  He has suffered from seizures, nausea and chronic pain after receiving a traumatic brain injury and tries to support the family the best he can.  Even with his medical condition, he continues to help at the Mercy Center, educating others about the healing properties of the Cannabis plant.  The family also does a Weekly TV show, and continues patient out-reach in Cannabis education, regardless of the physical and financial challenges they face.  They support the Cannabis community daily! Now it is our turn to help them have a Merry Christmas!!
Help to make the Watkins family holidays special. You can find their Amazon Wish List HERE.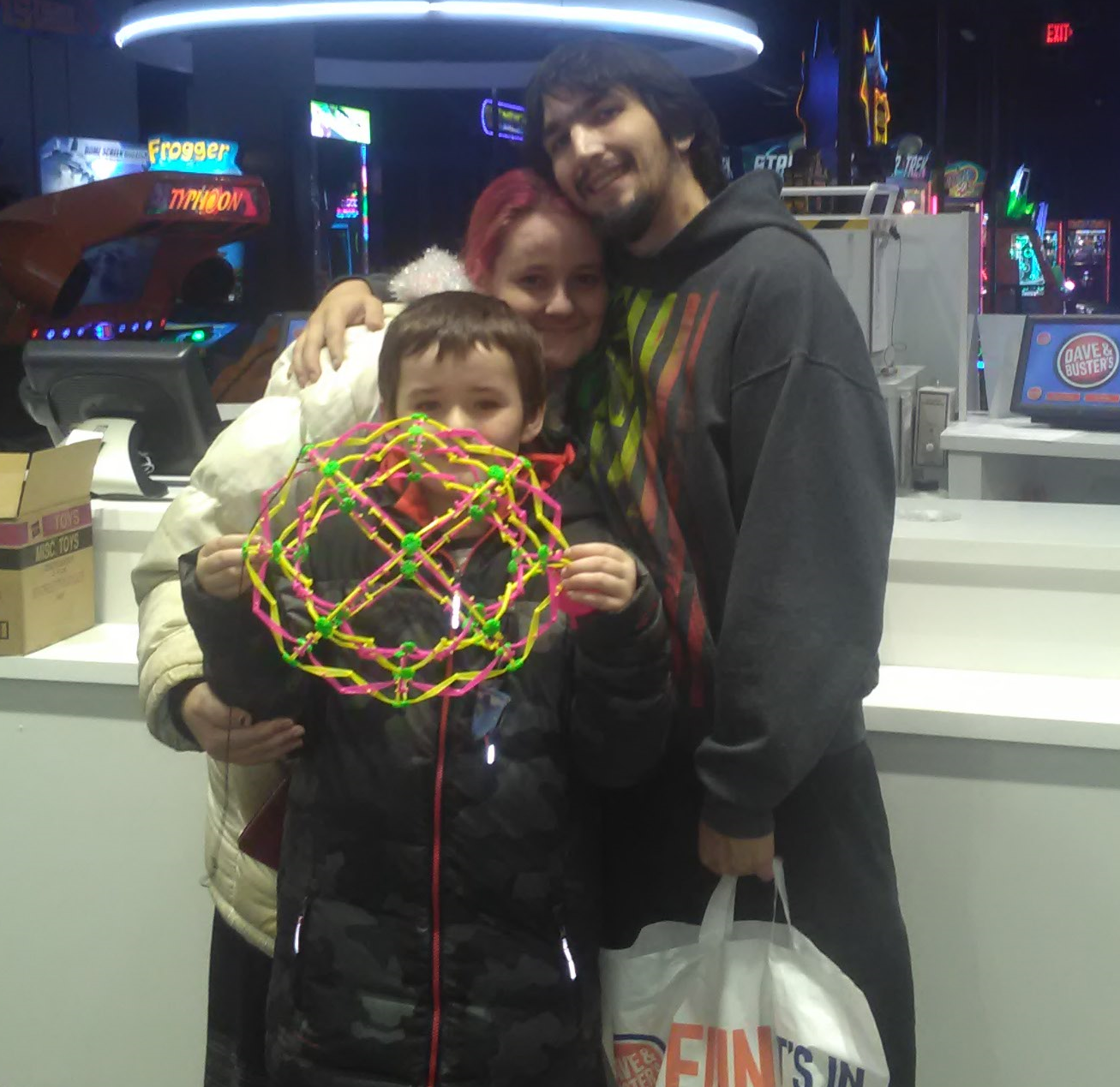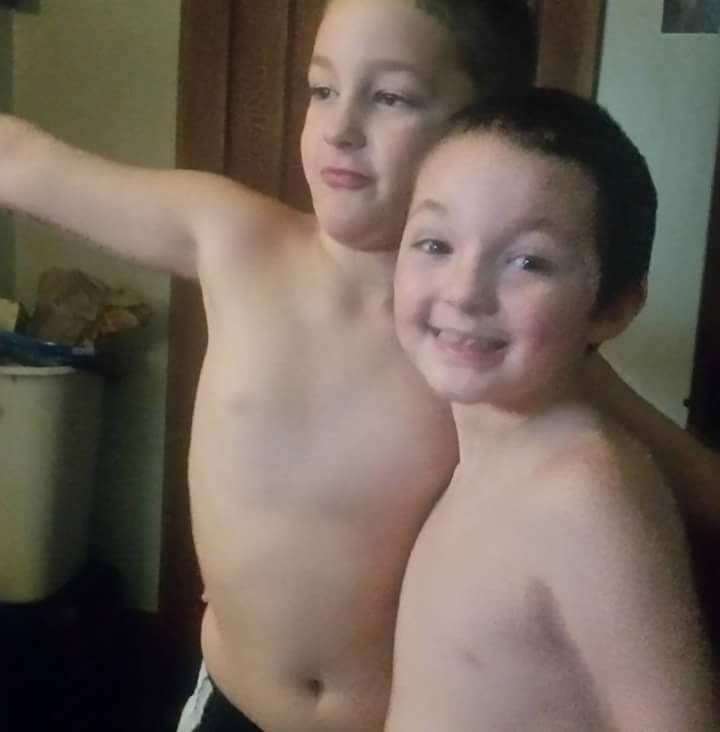 For the past two years, this family has been struggling to reunite after child welfare separated them. Good Friday 2015 saw Christopher and Alexion sent to foster care, abused there, then Alexion returned home. Christopher was taken from the only family he knew and sent to Ohio with his brother Allan, and their father.  Since then, the family has struggled with court battles, custody fights for Alexion with his father, said father taking him out of state without permission, and a current felony legal battle for dad that is tearing Alexion to pieces. They have almost nothing, and have for months.  They don't know when they will be able to reunite the family again.
Jessica moved to Oregon from Ohio to work on obtaining medical marijuana. Her mental health has become stable for the first time in her life with therapy and responsible use. In Ohio, she lost most of her children to said use.  Both parents of Alexion have been ripped to pieces, and Alexion has been bounced from state to state and in and out of foster care for most of his life.  This is his first full year in a home in about five years, and his first full year with his mom. Both children have birthdays in December as well. Without help, there will be no way to celebrate any of these moments. Your contribution can giver this family the relief they need to celebrate the season. Their Amazon Wish List can be found HERE.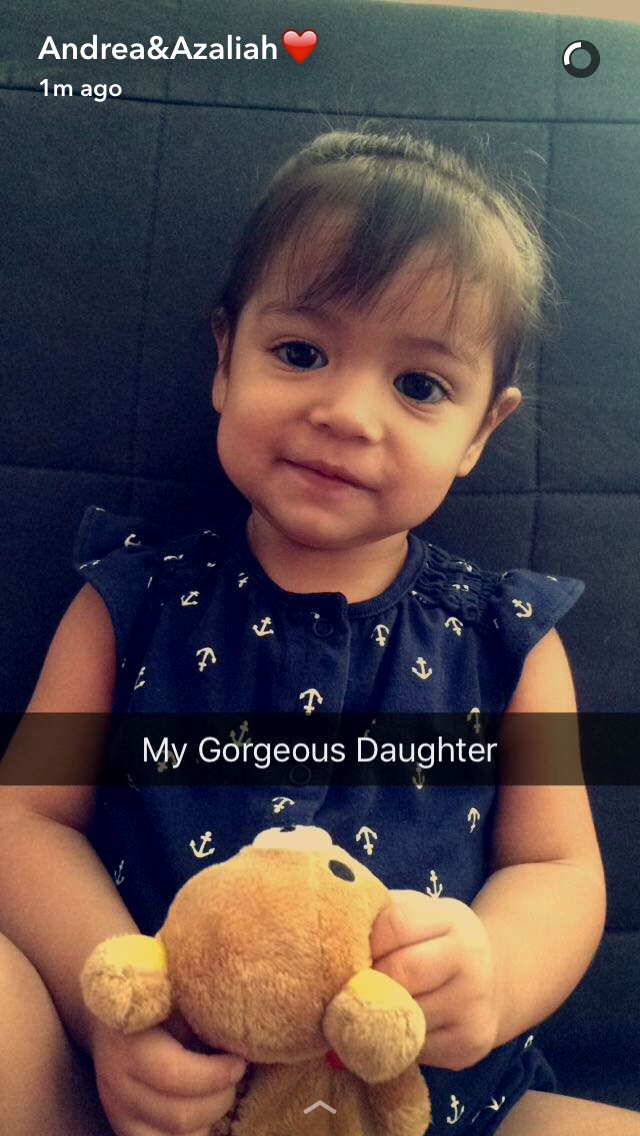 Azaliah is 19 months old and suffers from a rare kidney disease which has caused one of her kidneys to completely stop functioning and dissolve on its own. The other one is barely working.  She's had one surgery and is now on cannabis oils to help the pain. Andrea is a single mom whose Dad has been incarcerated since she was twelve years old due to drug charges. He was denied parole in Holiday help would be greatly appreciated as Andrea has no other family to help.  Your generous  donation can help make sure that this little family is not forgotten. Their Amazon Wish List can be found HERE.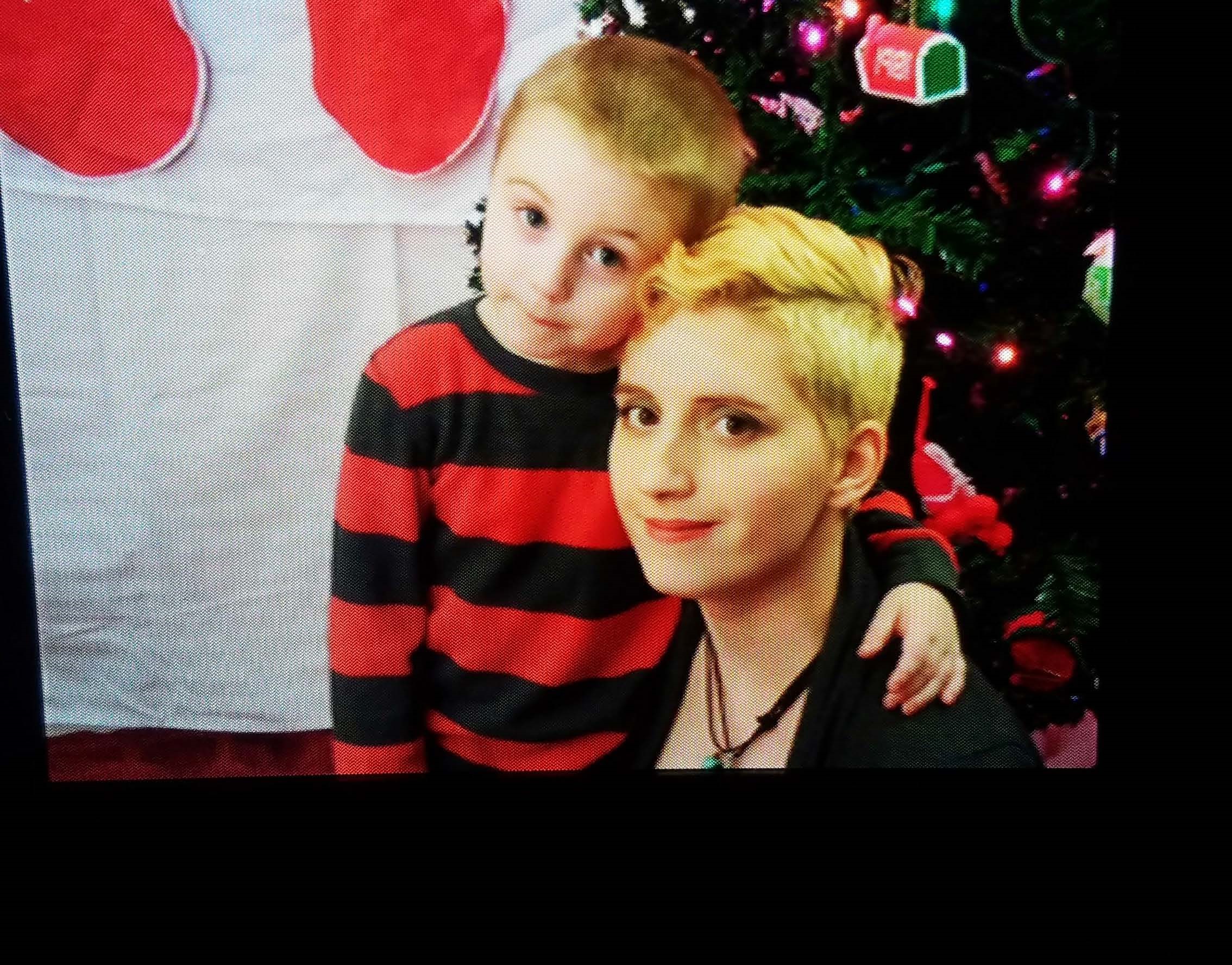 Janis Emmette is a mother with 1 son, Wyatt. Wyatt just turned 4 on November 1st.  The family needs help because Janis had a job and she was given another job offer at a local hospital. She had an official start date and everything. They filled her position at her old job and then she was told by the hospital that they were no longer going to hire her because of her medical Cannabis use. They were so close to hiring her that she even had the paperwork saying thank you for applying and they hoped her first week was good. After taking a urinalysis, they decided to not hire her, because of her use of medicinal marijuana. Now she is two months away from Christmas and is unable to provide for her son. In fact, she has PTSD and at times, her anxiety is so bad that she can barely go to the store. She is also looking to qualifying for a service dog.  Janis really appreciates the ability to be considered for the Holiday Drive this season. Their Amazon Wish List can be found HERE.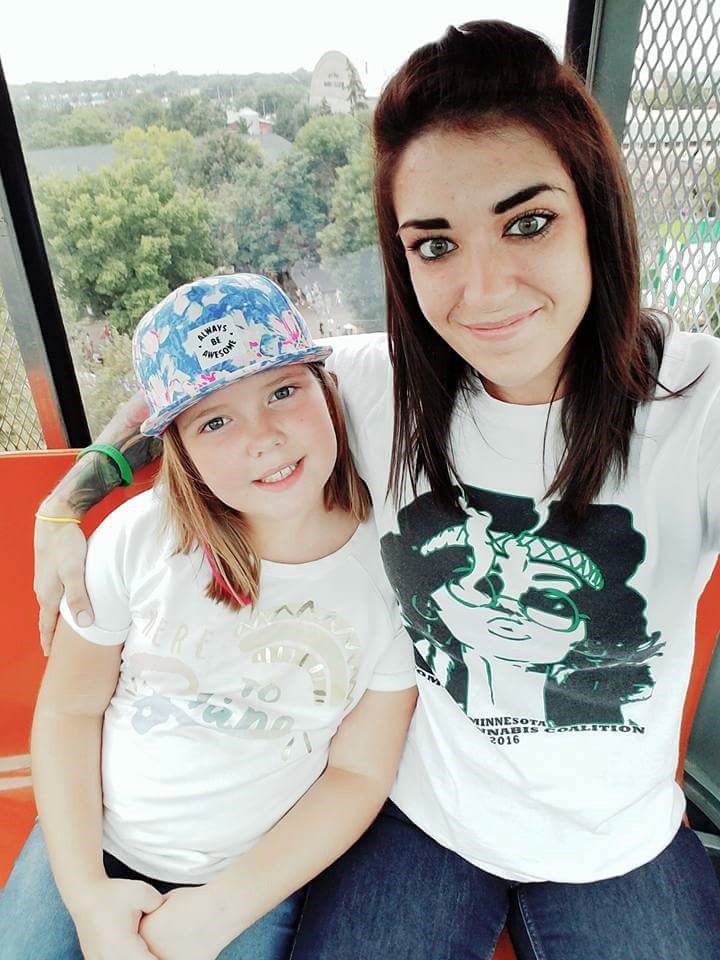 Jennessa Lea is a single mother mom to an amazing little girl, Raegan, and activist who left Minnesota for Colorado's safe and affordable access to Cannabis, just this past November 5th.  She could really use the support during this time in her life. Besides leaving for access to safe medicine, she had to flee a toxic and violent relationship and was not able to bring many personal items with her, due to that fact. She escaped with just a car load of stuff, which was some clothes, her daughter Raegan, and their family cat.  Multiple consideration went into her decision to move, one being medicine!   She states that Minnesota has a failing medical program with very few options at extremely expensive prices, as high as $228 for a gram of oil. They have no whole plant medicine, and no flower. She has spoken at hearings about the issues patients face and hope to see change, but meanwhile, she also needed to have legal access to medicine that works at affordable prices so her health can continue to get better.She says "[m]y decision to move here was reaffirmed by Raegan just today when she said 'I love our new life mom, I am so happy here.' She is my driving force and inspiration in life and I am so grateful to have such an amazing daughter."
Her life has changed so much, and she really hasn't been happier or healthier.  She believes cannabis is the root cause of both. She is so grateful to finally be in a safe environment with access to legal affordable medicine. She says "I am now in a place where I can refocus my energy and time on activism and look forward to being more involved again in the movement.  For those who would like to read more about my health and wellness journey you can at www.fitcannabisgirl.wordpress.com."  Please help, so that the Lea Family can a safe and Merry Christmas! Their Amazon Wish List Can be found HERE.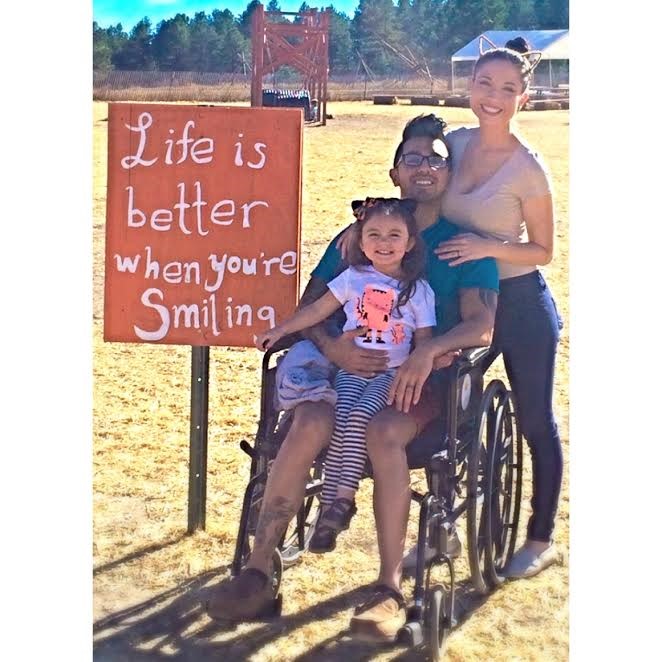 The Ramirez Family: Husband & Father Arturo, Wife & Mother Taylor, and daughter Mackenzie who is three and half!  They live in Colorado with close family, and their four-legged kids.  They love being outdoors in nature and being together as a family. The family moved to Colorado 3 years ago from Texas, desperate for a second chance at a life.  After Arturo's health conditions were intensified from a car wreck, the family was in, his state declined rapidly, ending up bedridden in the hospital following a failed spinal fusion barely holding on to life.  Un-responsive to the pharmaceuticals that were killing him, and after multiple doctor recommendations, they moved to Colorado to try medical cannabis.  They were young brand new parents, willing to do anything to save his life. In Texas, Arturo had lost over 70lbs, couldn't eat, sleep, or function properly.  Cannabis use replaced all of his pharmaceutical pain medication, neuropathy medications, inflammatory medications, sleep medication, and more.  It kept him alive while it's taken three years for them to get a better understanding of what is the actual cause his chronic illness and pain.  They are still in the process of full diagnosis, but without cannabis, they believe he would have never made it through these past three years, let alone the day.  Arturo has degenerative disc disease, failed back syndrome, chronic pain syndrome, neuropathy, muscle wasting, chronic nausea & insomnia, PTSD, and our current new diagnosis is chronic late stage Lyme disease with multiple co-infections.  On top of this, his body is unresponsive, allergic, or has adverse reactions to all pharmaceuticals at this point, he cannot take anything. They are reaching out to specialists across the country and tirelessly searching for answers as he continues to decline.  Cannabis treatment stops his seizures and tremors within minutes, reduces nausea helping him eat, helps him sleep and reduces the constant pain.  It's been their only hope in getting him through this and is safe to use with the herbal protocols they are starting to target the Lyme disease, in fact it helps fight Lyme disease on its own.  They family says "We are very grateful for this medicinal plant and for all of the people generously helping us stay in Colorado so he can use it while we try to find answers and spread awareness!   We hope to prevent others from going through what we have, and to change the stigma of this miraculous medicine.  It has given our family more time to be together, and that is a priceless gift.  
The family's Amazon Wish List can be found HERE.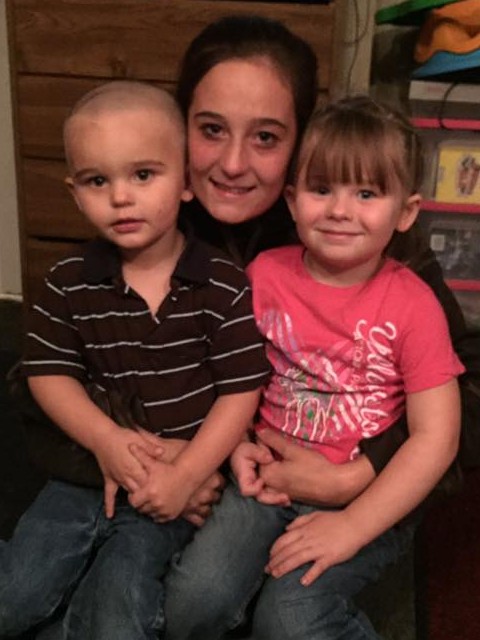 3 year old Madison had a history of behavioral and medical problems. After various diagnosis she was started on risperdal. It seemed to abate the behavioral issues. During an extended visit with her father he stopped the use of risperdal claiming that it made her a zombie. Returned to her mother Mady began hallucinating and was inconsolable. She then experienced what her mother believes to be a seizure and vomiting. The pediatrician agreed that it sounded like a seizure but didn't have any appointments for several hours. Fearing for her daughters life and knowing that cannabis can be a successful treatment for seizures Kelsey gave Mady a smoothie that contained cannabis. Within 1/2 hour the worst of her symptoms abated. Later at the doctors office blood test revealed THC in Mady's system. The children are currently with their father while Kelsey fights both criminal charges and DCF. Their Amazon Wish List can be found HERE.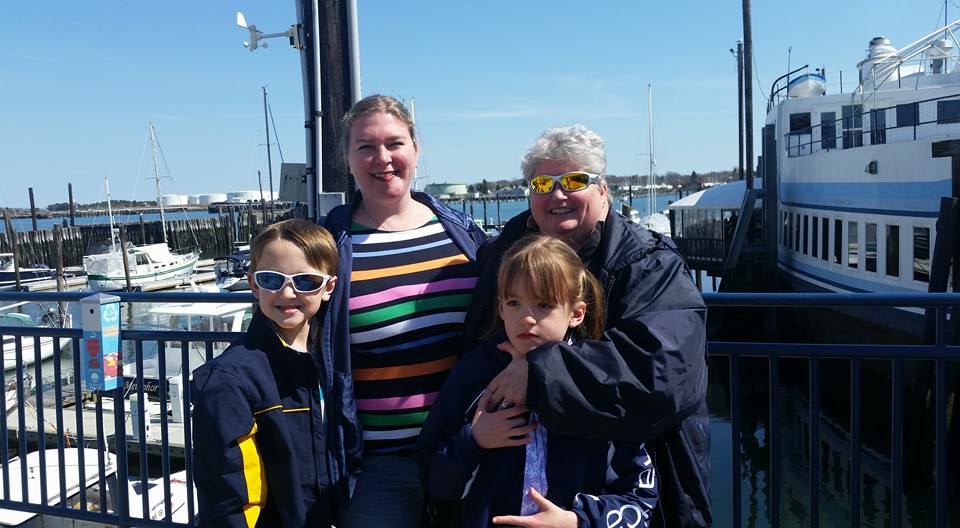 On October 13th, Connecticut ceremonially signed into law, Cyndimae's Law (per Governor Daniel Malloy) finally giving access to a limited diagnosis pool of Connecticut children. West Tarricone, daughter of Cara & Diane Tarricone, suffers relentless daily seizures. They are in the process of enrolling West to become a legal medical marijuana patient in their home state. They had no resources to "simply relocate," and they have been fighting for access for years. West has a twin, Blake. West requires full time care and Cara is her stay at home caregiver, while Diane is a college professor who works three jobs to support their small family. 
Their Amazon Wish List can be found HERE.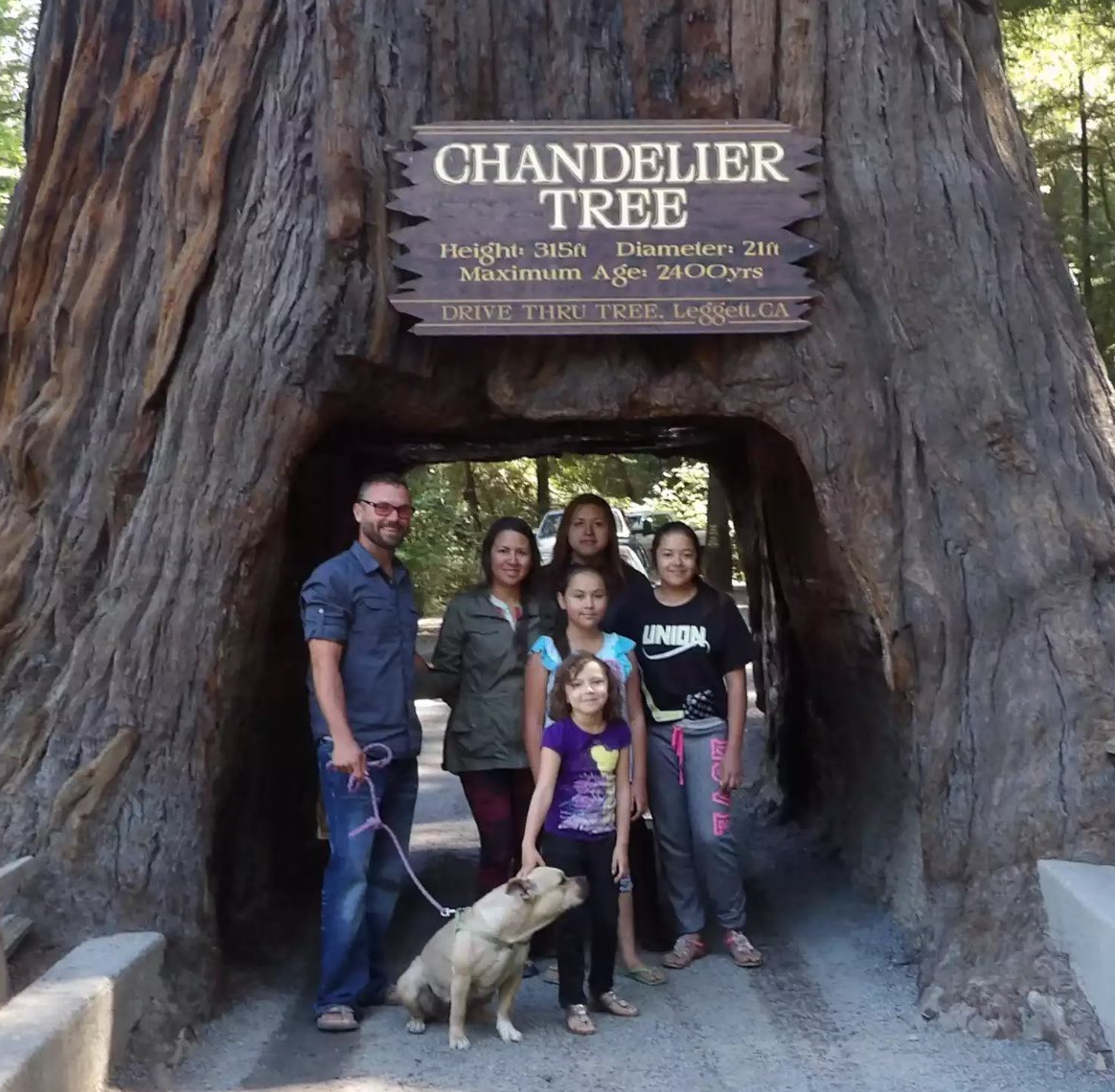 Barry (Bear) Herbert is the founder of the Facebook page Medical Cannabis for Utah. He owns the business Wellness Extracts where CBD oils are made to help others in need of medicine and hope. In February 2016, Bear was arrested in Idaho for "drug trafficking of marijuana". However, while Bear was in jail, his wife and girls also went through the nightmare of being kicked out of their house of 11 years. After bringing him home, they were able to rent a house for a little over a month after the foreclosure was final. While living in the rental, the Herberts sold all their belongings, and mid-June, left Roosevelt Utah to relocate to Corvallis, Oregon for a job opportunity for Bear. When the family arrived, nothing went as planned, so they went to Madras, Oregon and stayed with some friends for a few weeks.
Thankfully, the family was able to buy a camper and move into an RV park in Metolius, Oregon. However, a couple weeks later, Bear was hospitalized for an ischemic stroke, and later diagnosed with antiphospholipid syndrome (APS) an autoimmune disease where the body attacks necessary proteins in the blood, causing blood clots. These trying times have left us in need of financial help for the holiday season, and we are very very thankful to those who have helped sustain our family. Thier family Amazon Wish List can be found HERE.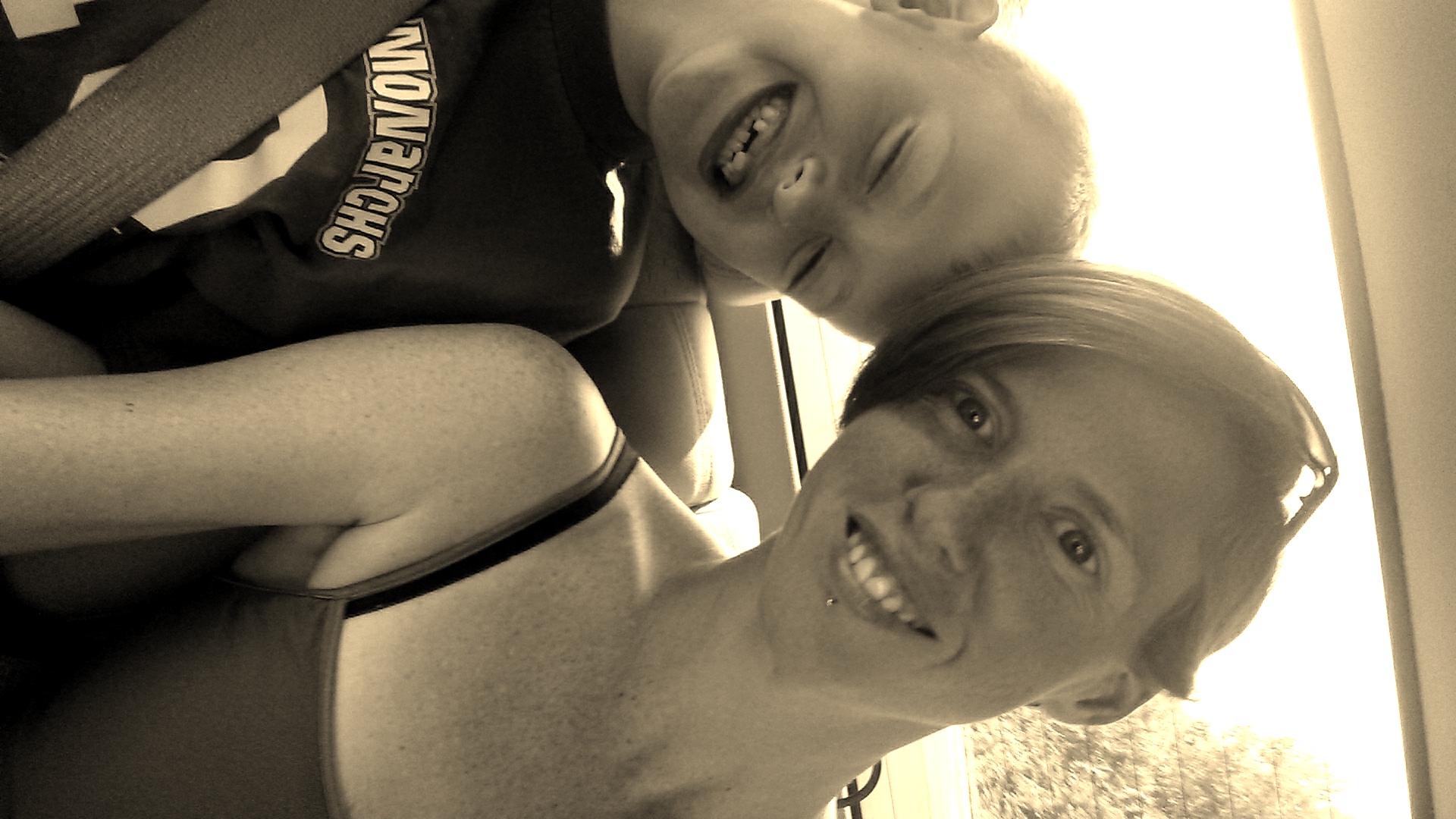 Jessica Anderson is disabled due to multiple chronic health conditions. After failing all conventional treatment options she relocated herself and her 7 year old son Noah from TN to CO for access to medical marijuana. The cost of relocating and significant increase in cost of living has taken their toll on the family's resources. Please help them realize a great holiday this year.
Their Amazon Wish List can be found HERE.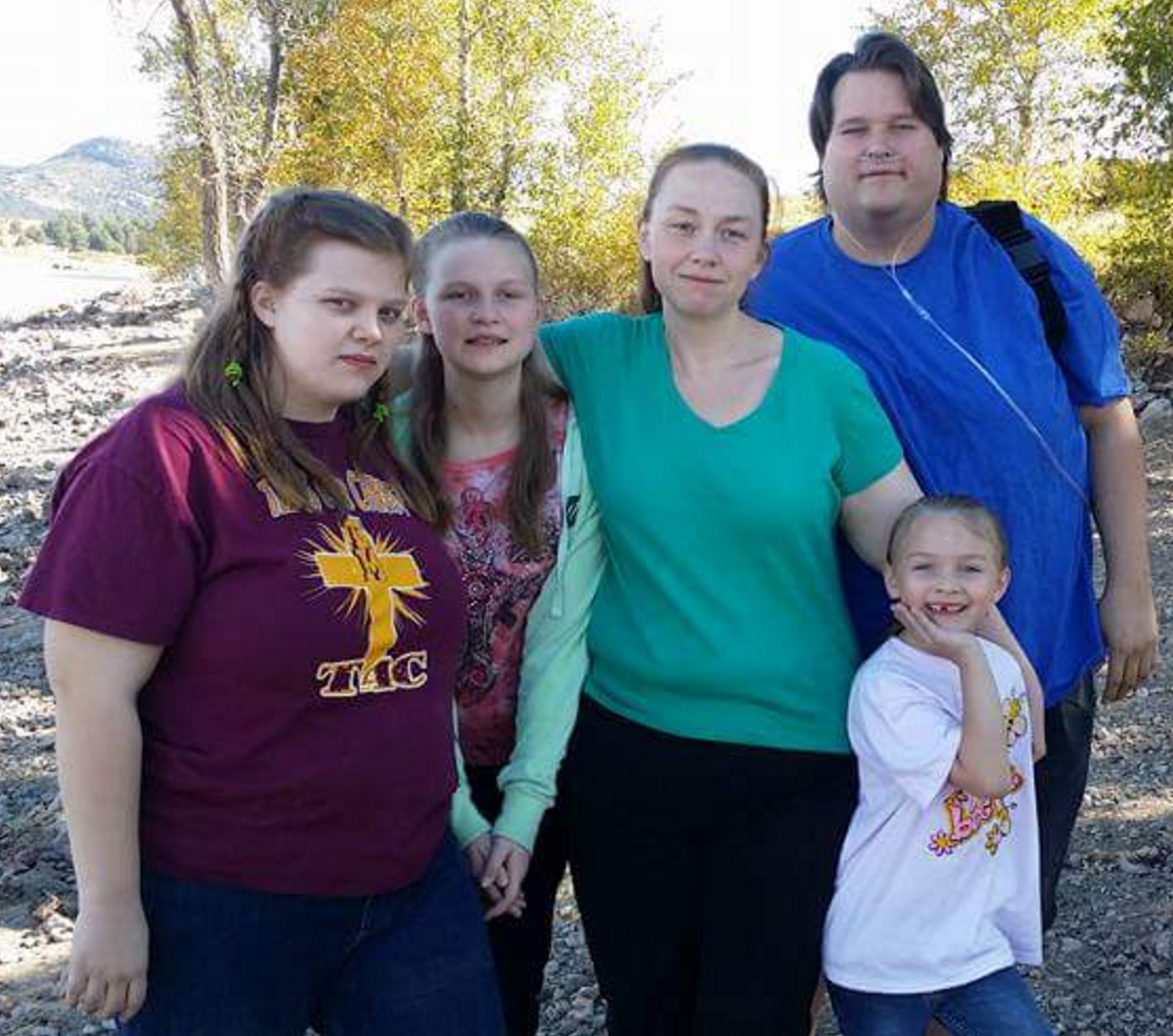 Clorise and James have been married for 27 years and have helped many others and are parents of 3 great kids. Charlie (15), Wendy (14), and Evelyn (6). Both parents are medical refugees seeking safer options for their medical conditions moving from Texas to Colorado. Clorise has seizures and GI issues while her Husband who is on 24/7 Oxygen and has 3 dangerous blood clots that has left them on disability.
Let's help this family with a bit of hope this holiday season. Their Amazon Wish List can be found HERE.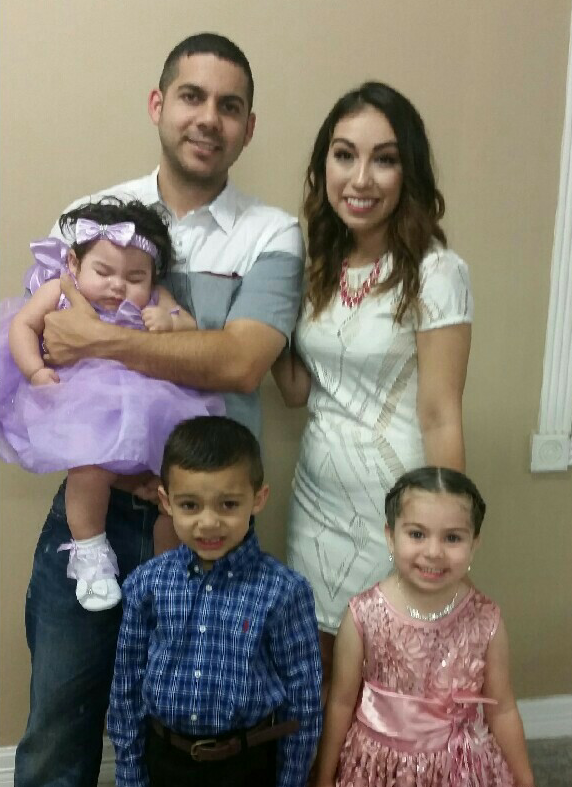 A Texas family getting ready to become refugees in Colorado ASAP in search of the healing and hope pot brings to kids like their only child Madelynn, an almost one year old who fights through complex seizures and who is missing part of her brain. Madelynn has 2 siblings, Nathan (5) and Katelynn (4). Her family is in the process of leaving as this event unfolds.
Let's give this family a renewed sense of hope and their kids faces lots of smiles this holiday season while they get settled into a new community. Their Amazon Wish List can be found HERE.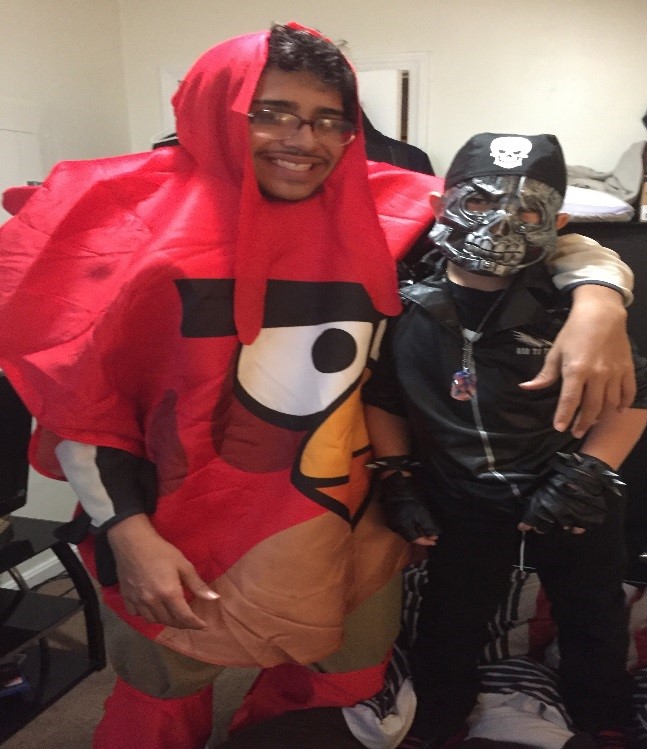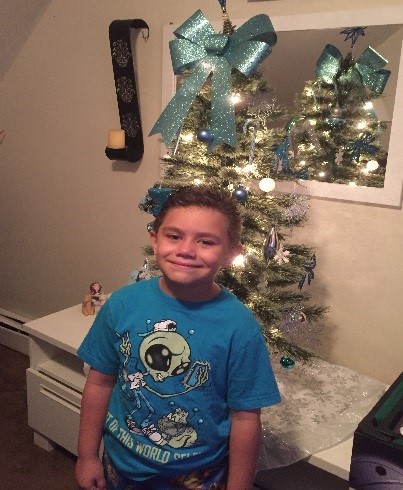 Jennifer Ortiz is a disabled, mother of two boys, ages 17 and 7, and lives on a fixed income, so it's hard to buy the boys items necessary to everyday living.  She is a medical Cannabis user raising two active boys and needs assistance to give her children a Merry Christmas!     
The Ortiz family's Amazon Wish List can be found HERE.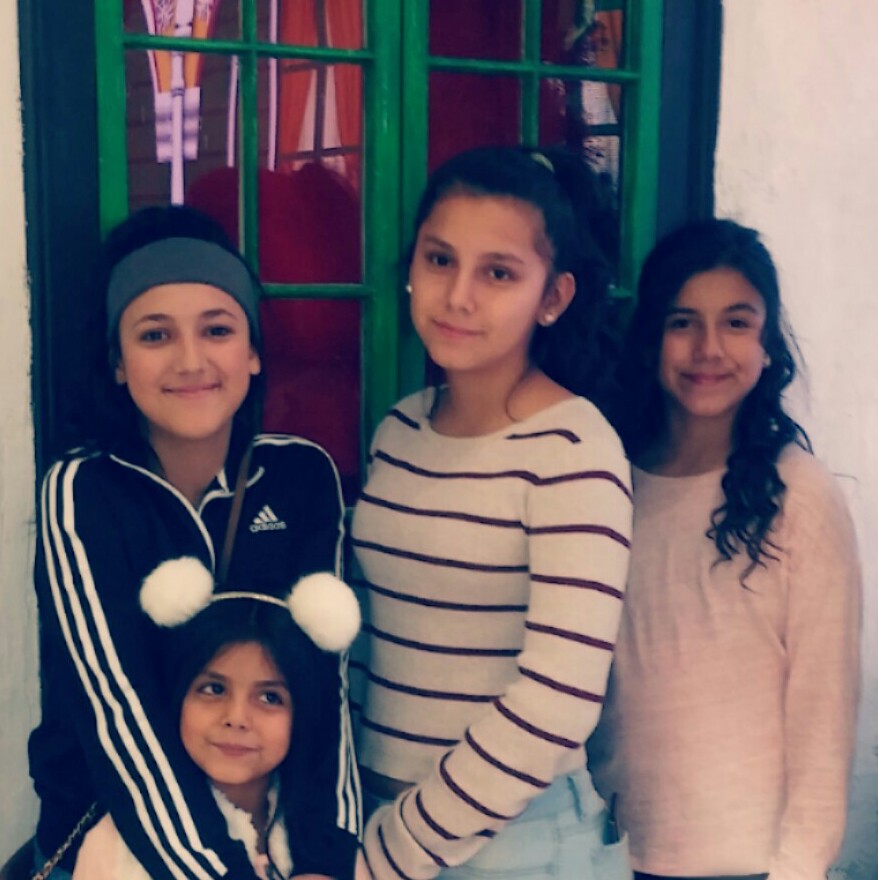 Hello, my name is Laura and I am a single parent of four girls. One of my daughters has seizures and uses cannabis oils. I am struggling this year as my kids' father is incarcerated. I know Christmas is not about materialistic things but it would be so nice to have the help to provide a gift for all four children. 
Their Amazon Wish List can be found HERE.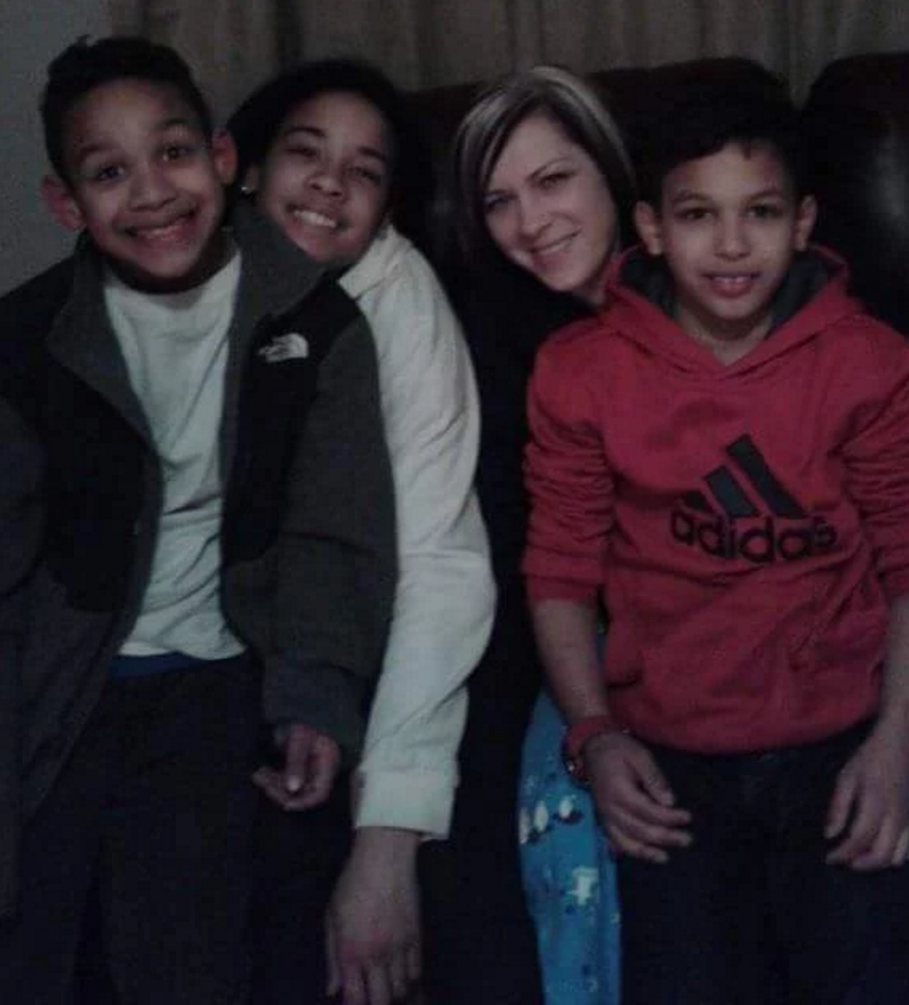 Brandy is a medical marijuana refugee in Colorado. She has several medical issues that she treats with cannabis. She is a single mother with three kids and no family in Colorado. She works full time, but struggles to make ends meet due to the high cost of living. She couldn't work if she wasn't able to medicate. We would love to give this family the Christmas they deserve. 
 The family's Amazon Wish List can be found HERE.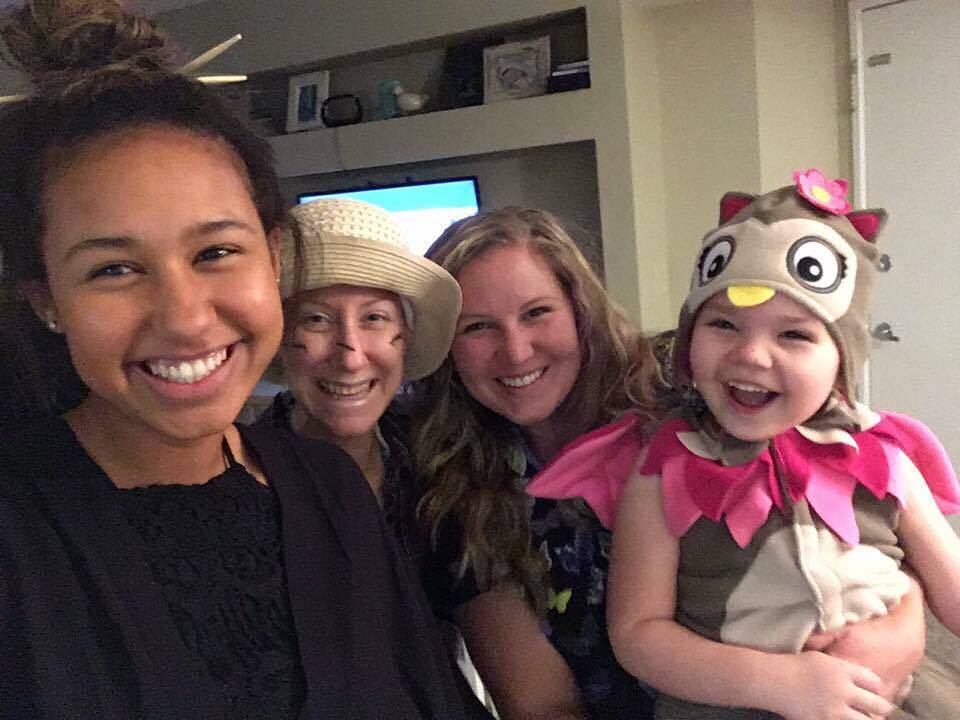 We are medical refugees from Wisconsin. 5 yr old Avery has Aicardi Syndrome (it's catastrophic & average lifespan is 8 years), autism, intractable epilepsy, & multiple brain malformations including Agenesis of the Corpus Callosum (missing the portion of the brain that connects the 2 halves), malformed frontal lobes, interhemispheric cysts, & polymicrogyria. We are seeking further genetic testing as well because her doctors believe something else may be involved. She is also grossly delayed in all areas of development but continues to make progress thanks to cannabis!! She's thankfully had a 75% reduction in seizures since starting cannabis treatment but still struggles with 1-2 seizures daily, on average. Avery started having seizures when she was just 3 months old. Avery has tried almost every anti-seizure medication to control her seizures but she was still having about 8 clusters per day, with each cluster lasting 20 minutes to 2 hours long, each involving over 100's-1000's of seizures each. The doctors in Wisconsin were suggesting brain surgery, and on that note we decided to leave all of our friends & family behind, including Avery's dad, to move to Colorado & seek medical marijuana treatment for her. Currently Avery & I sleep together on a mattress on the floor, which is working for now but I have a broken vertebrae in my back & have awful back pain & the bed situation is not helping. Avery also needs her own bed because she's a light sleeper & wakes up when I move, & most times the abrupt waking causes a seizure. Along with us, my cousin Kelly (41 yrs old & a single mother of a gorgeous teenage daughter, Claire) has temporarily moved in with us. On July 14th she was diagnosed with Non-Hodgkins Lymphoma & also moved from WI to CO around the time we did to seek medical marijuana treatment. Her tumor had gotten so big that it was squeezing liquid into her lungs & around her heart, which she didn't find out about until after moving here. Due to it becoming immediately life-threatening, she needed the fluid drained a few times & also needed chemo to shrink the tumor as fast as possible, along with continuing her MMJ treatment.  So at this time, we're a temporary family of 3 with no income & are in great need of assistance. God bless your organization & the amazing things you do for families like ours! Thank you so much for choosing us as one of your families & we couldn't be more grateful!!! Merry Christmas to each & every one of you! Thier Amazon Wish List can be found HERE.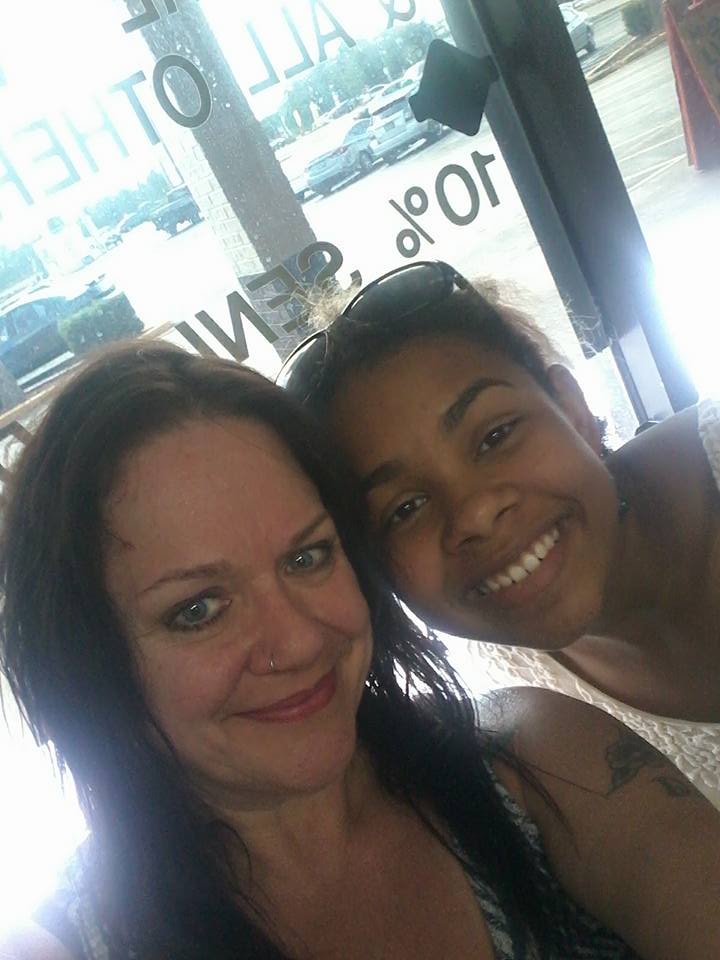 My daughter, D'Asha, has Intractable Epilepsy. After many failed attempts with pharmaceuticals, I decided to add CBD oil this past February. Since adding cbd we have seen huge strides in academic progress, a decrease in her ADHD-C symptoms, we have completely weaned one pharma and half of another so she is only on two pharmas. In the future I plan to relocate for access to thc/thca. I am a single mother, and D'Asha is my youngest child, the only one at home. About five years ago my own health began to decline, and I was diagnosed with sle. In addition, I have had one hip replacement, an achilles tendon replace, am due for a knee replacement and another tendon. Unfortunately, I am no longer able to work and my disability is pending....two and a half years now. Since all of this, I lost my four bedroom home and two automobiles, and we have had to move into public housing. I am grateful and thankful we have a roof over our heads, but with the minimal income I currently have I know I will not be able to give D'Asha a nice Christmas. My focus has never been on the material things, with any of my children, but on love, healthy and happiness. There were many Christmas' the five of us spent with a few home made gifts and each other. This year, it's just D'Asha and I in our apartment and I would like it to make it special - this year has been tough. Help this family have a great holiday. Their Amazon Wish List can be found HERE.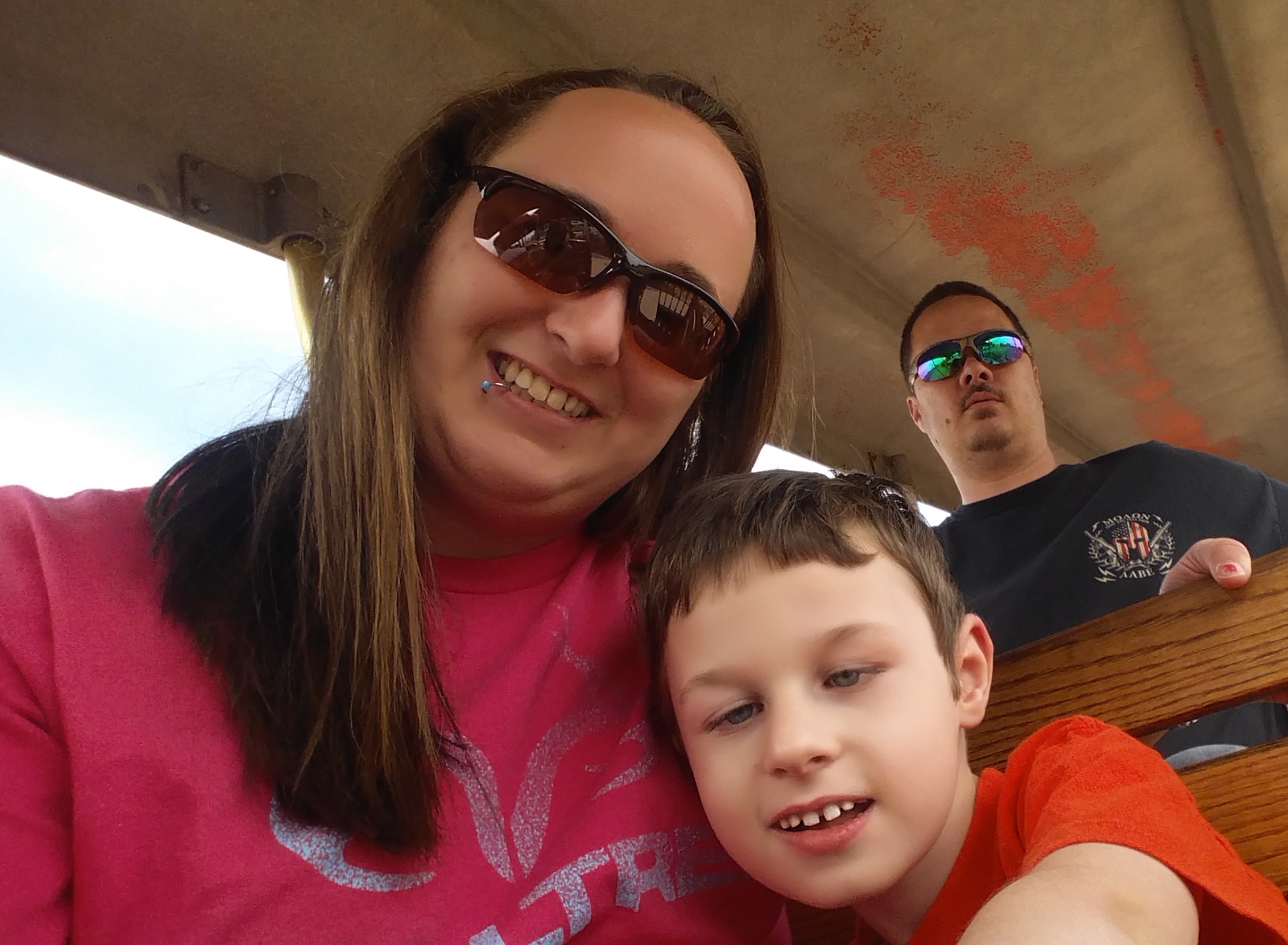 Our family of 6 moved from Alabama to Colorado to gain access to medical cannabis for our 7-year-old son, Nathaniel. He has Lennox Gastaut Syndrome and suffers from hundreds of atonic seizures an hour, along with multiple other type of seizures as well. After failing over 10 different medications and the ketogenic diet, we were out of options to try for medication, the only option left was surgery which we are not comfortable with so we moved to Colorado to try the only other option that is available for Nathaniel for his seizures. Nathaniel has 2 older sisters, Caroline (12) and Kyleigh (10) and then he has a little brother Colton (3). Please help them have a great holiday season.
The family's Amazon Wish List can be found HERE.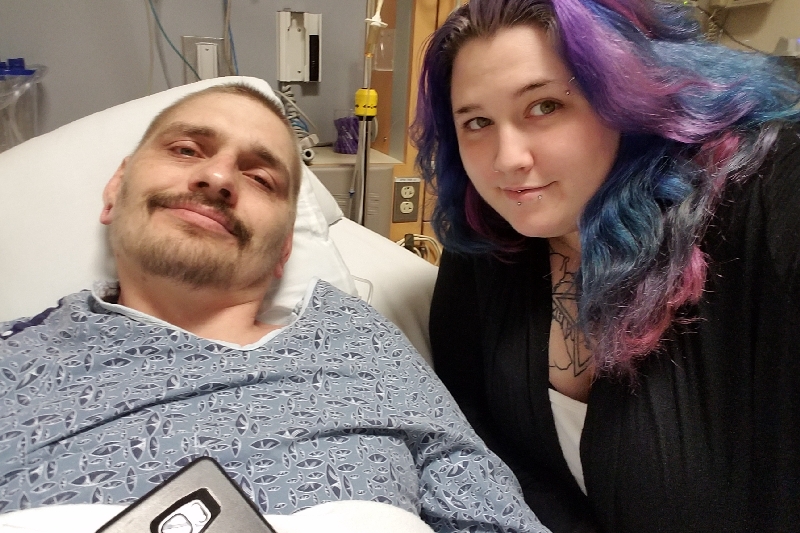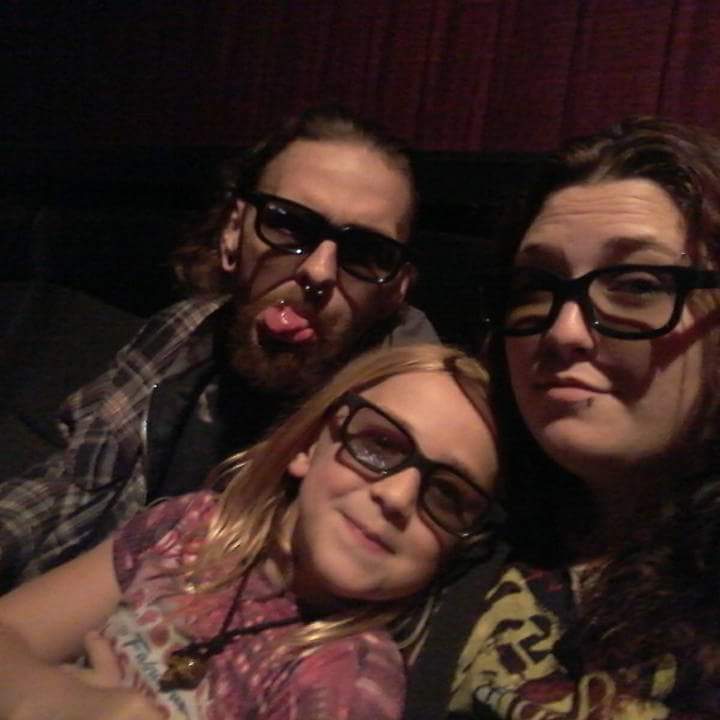 In early May, the Jones family found they were facing cancer. Jerry Jones, a father of 8-year-old, and husband to Alicia Jones, was told he had a mass on his heart with fluids around his lungs which also had tumors. He had to have chemo 6 days a week 24hours a day 5 hours in chemo treatment center the rest was in a pouch he wore home. He had lost over 70lbs in less a month and half.  He began using cannabis and was again eating daily. He started to gain his weight back, with gains of 2lbs a week.

He is having open heart surgery to remove the tumor that is attached to the lining of his heart. The family is praying for a smooth surgery and fast recovery. He will be in hospital for 3-5 days and face a 2-month recovery time. The family had to leave their 3 jobs to deal with this. Living in willow Alaska, 40 miles away from his cancer facility in Alaska. Round trip 80 miles a day not including driving around town and going to other appointments like his many blood transfusions he has had to get. Luckily they have raised enough to move closer, but there is nothing left for a Christmas, and the parents want to provide for their daughter. 
The family's Amazon Wish List can be found HERE.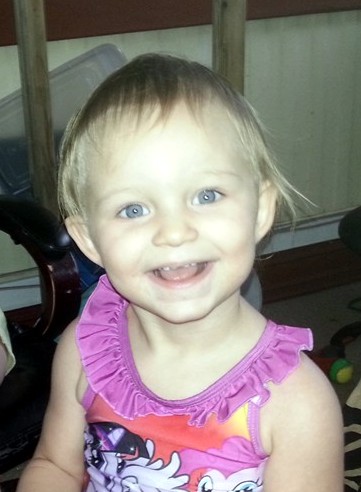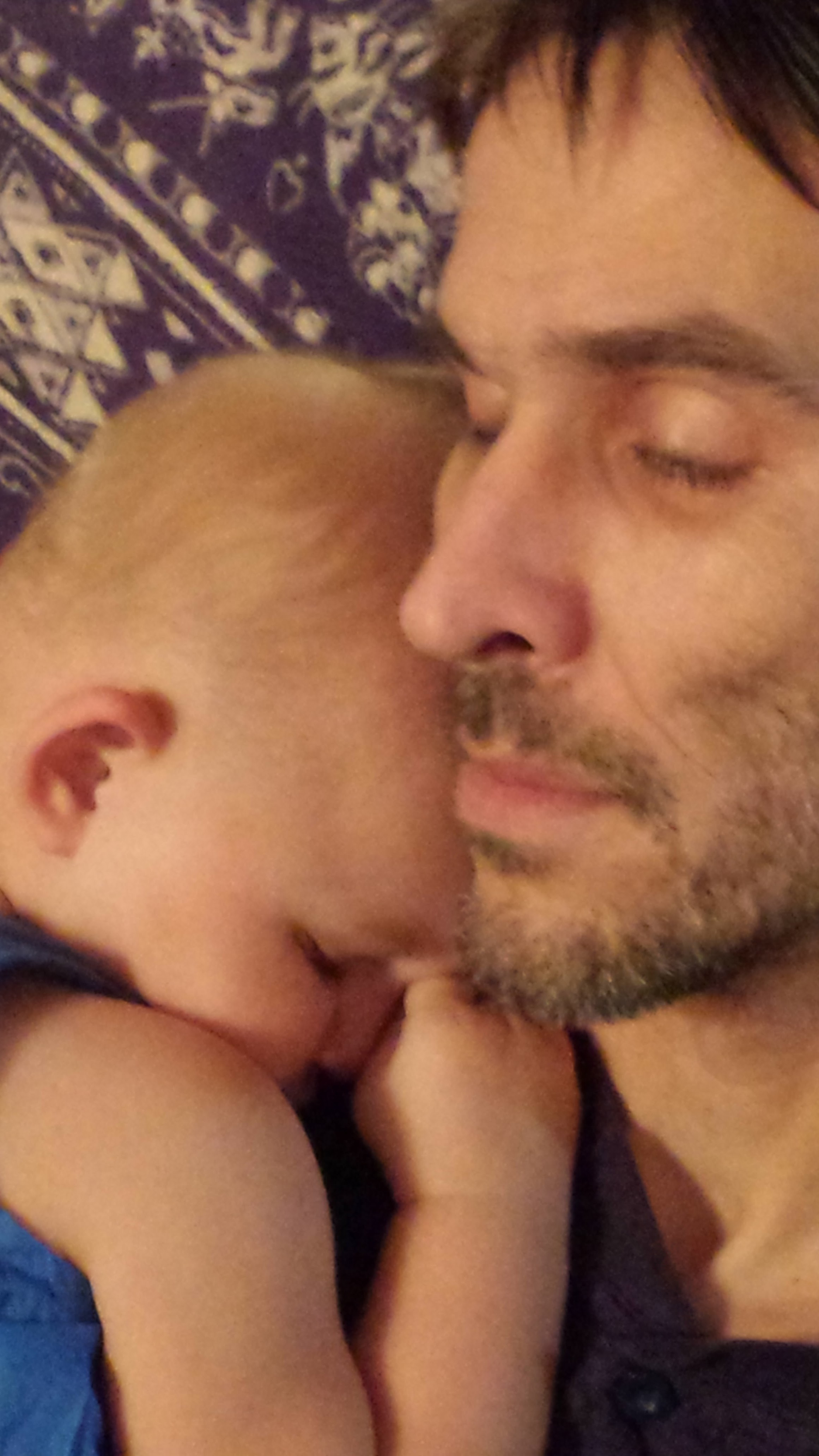 Daniel Anthony was arrested in New Mexico for driving while intoxicated (Cannabis) and an added felony child endangerment because when he got stopped for his passenger not having a seat belt on, his daughter was in the car. His mother paid out $6000 to defend him, ultimately getting the charges dropped.  Daniel, a disabled man, spent the night vomiting because the police wouldn't let him have his medication. Daniel chose to flee the state after being persecuted. He now lives in Colorado Springs, in a trailer home with his wife and daughter.  They are receiving only $ 740 a month to live on but the rent for their space alone is $550. Relying on food pantries and helping hands, they are barely getting by. Daniel's disability stems from an injury sustained with the military and was released with an honorable discharge a few days before he would be eligible for aid from vet groups.  If they had given him a medical release things might be a little different.  He suffers with PTSD, anxiety, severe eating problems and a neck injury. 
Their Amazon Wish List can be found HERE.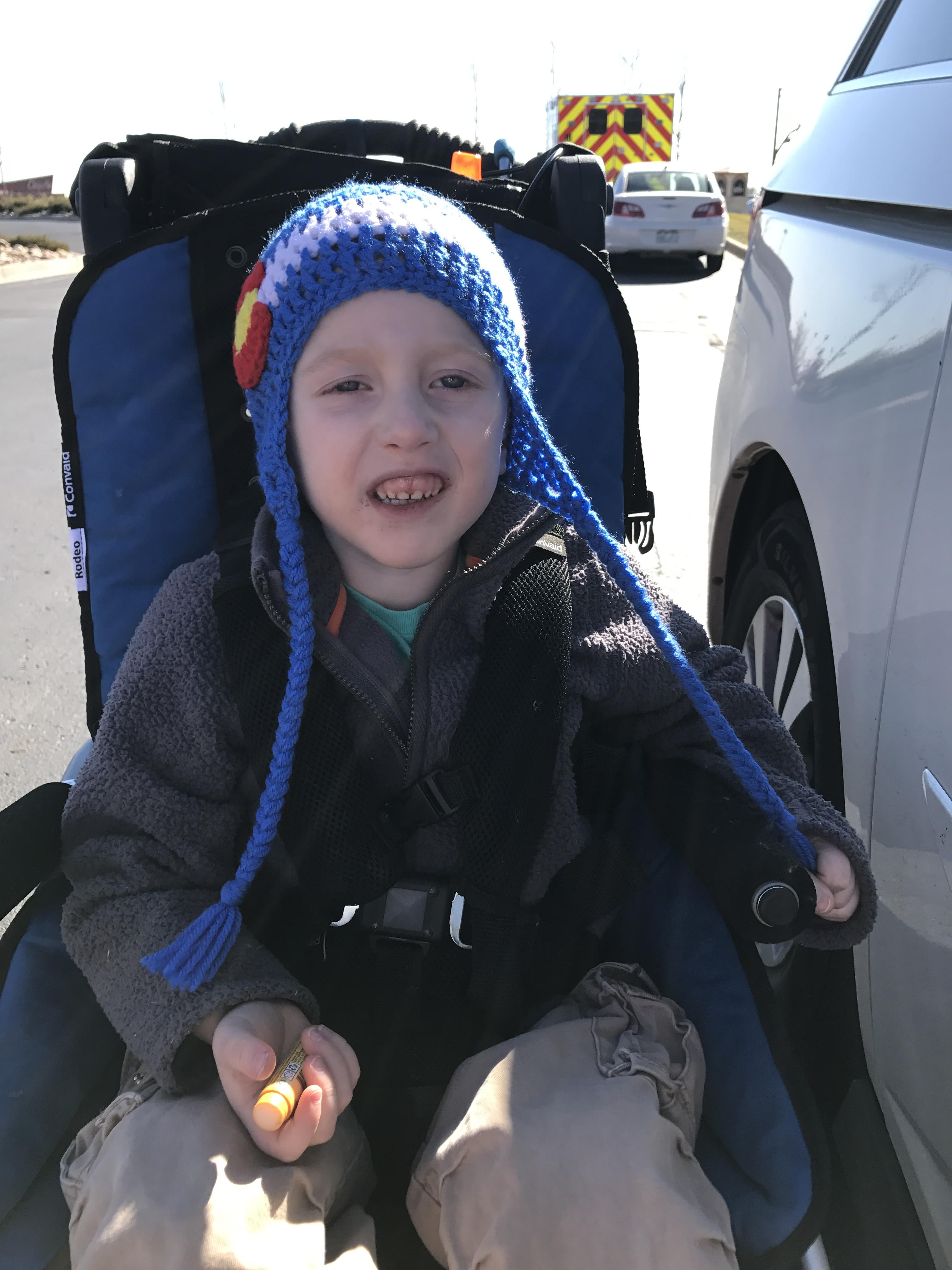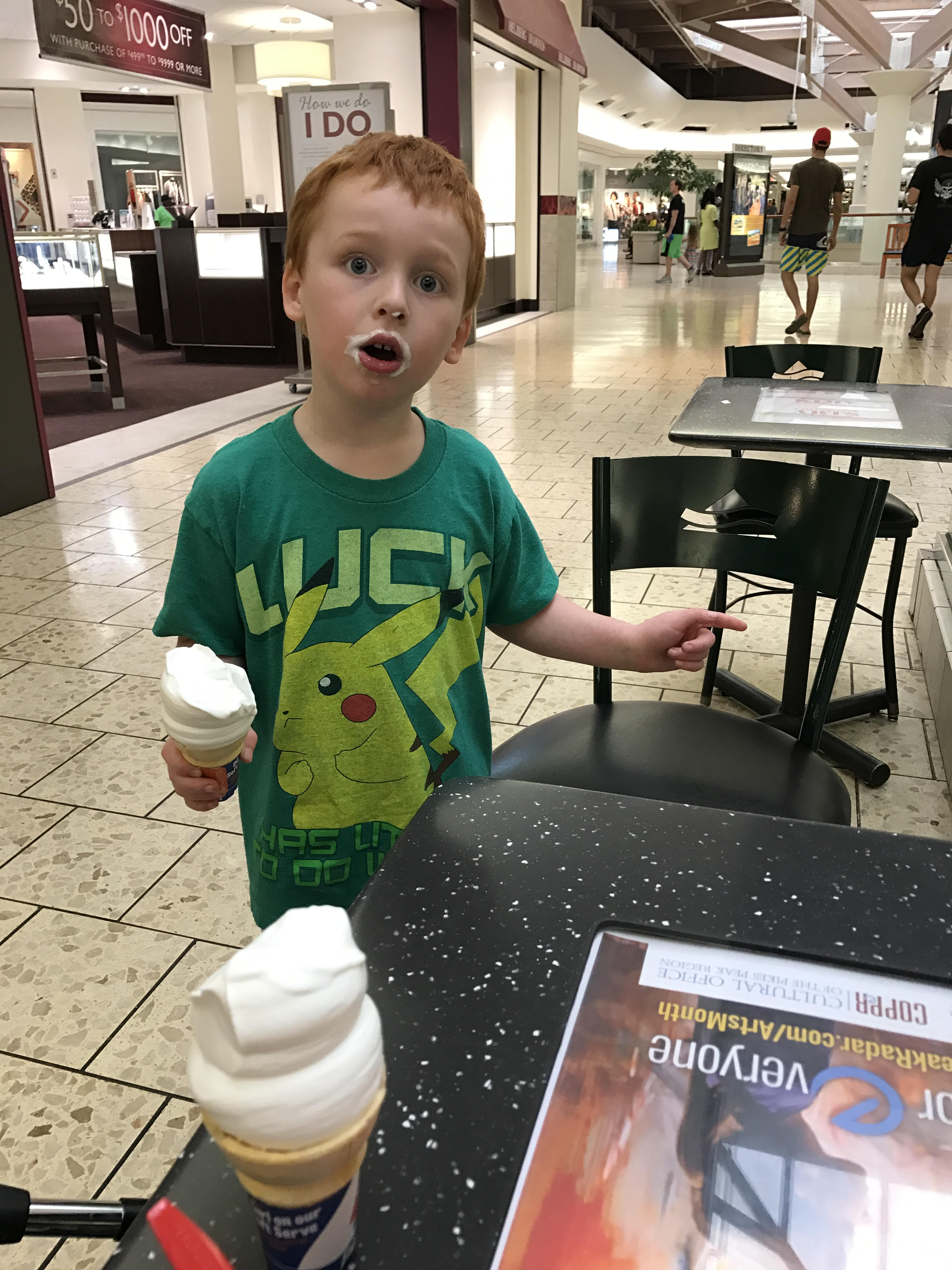 Crystal Smartt is a mother of two beautiful boys, Jackson Brody, 5, and Greyson Finn, 3, who live a life as Dravet's patients. Crystal left her home and her husband behind to travel from Tennessee to Colorado to treat their sons with Cannabis. The family is facing a hard holiday season and has little left to provide a happy holiday for one another, especially being so far apart. 
THe family's Amazon Wish List can be found HERE.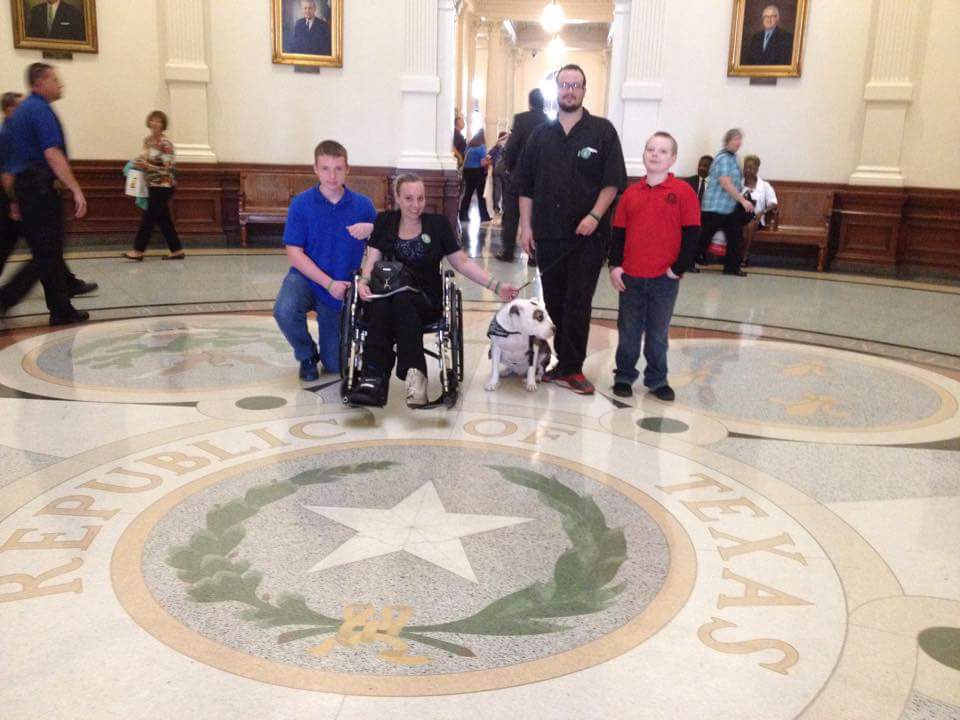 Sherise Nipper is an epileptic mother who experiences 10-50 major seizures daily. She was facing the possibility of her impending death set at only 45 days away, as told to her by her doctors in Texas. Challenged with this, the family fled to Colorado, leaving everything they loved behind to treat her condition with Cannabis. The family faced hardship after being covered by the media for her choice, being judged by land lords ultimately being forced to live in a violent neighborhood in Colorado Springs. Their 11-year-old son, Kyler was stabbed by another student at his middle school in the hallway during October. This family has been ravaged by the tolls of medical expenses and has little to turn to for hope and happiness during the holidays. 
Their Amazon Wish List can be found HERE.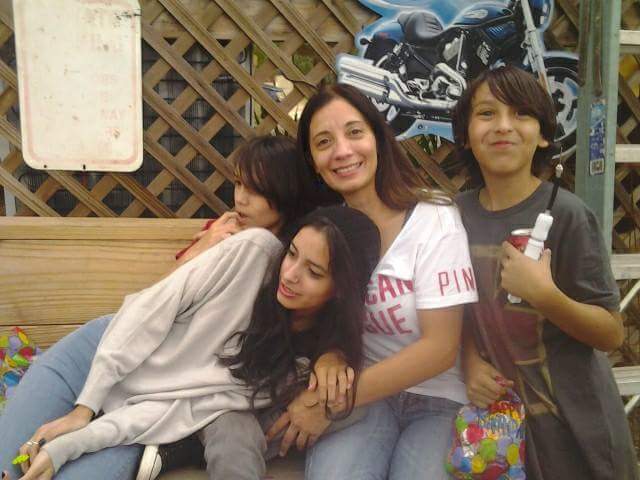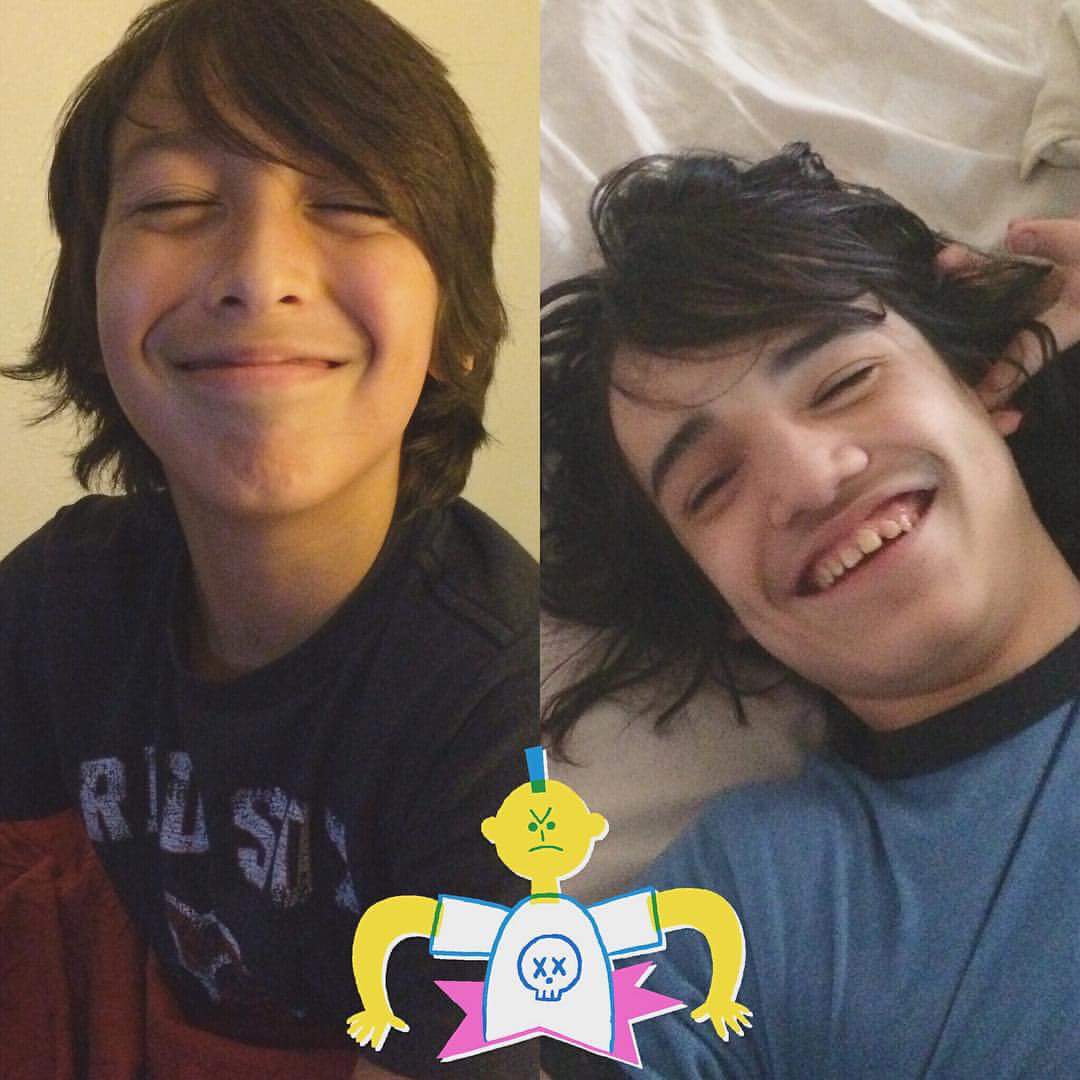 Aidan Ruiz, recently turning 17, is an epileptic and autistic patient whose family has relocated from Texas to Colorado with the hope of successfully mitigating his symptoms using cannabis therapies. His family, single mother Angela and brother Ethan, 14, are all struggling to get by as medical refugees in Colorado. After selling their home for the lowest possible selling value, they have seen their savings account deplete with the high costs of living in their new state. Working three jobs and barely making ends meet, the Ruiz family could use our support to bring relief and some happiness this holiday season. 
The family's Amazon Wish List can be found HERE.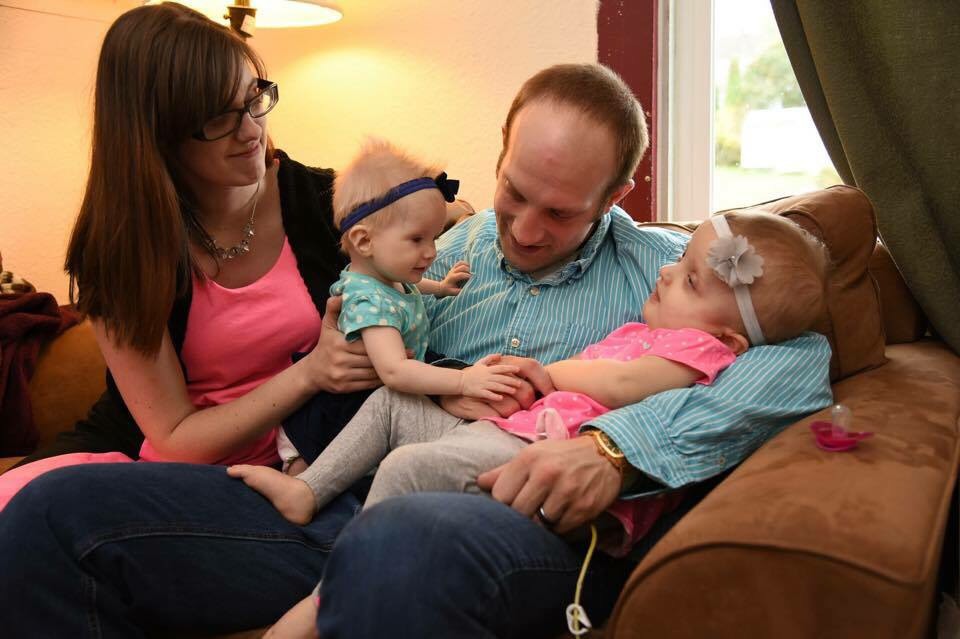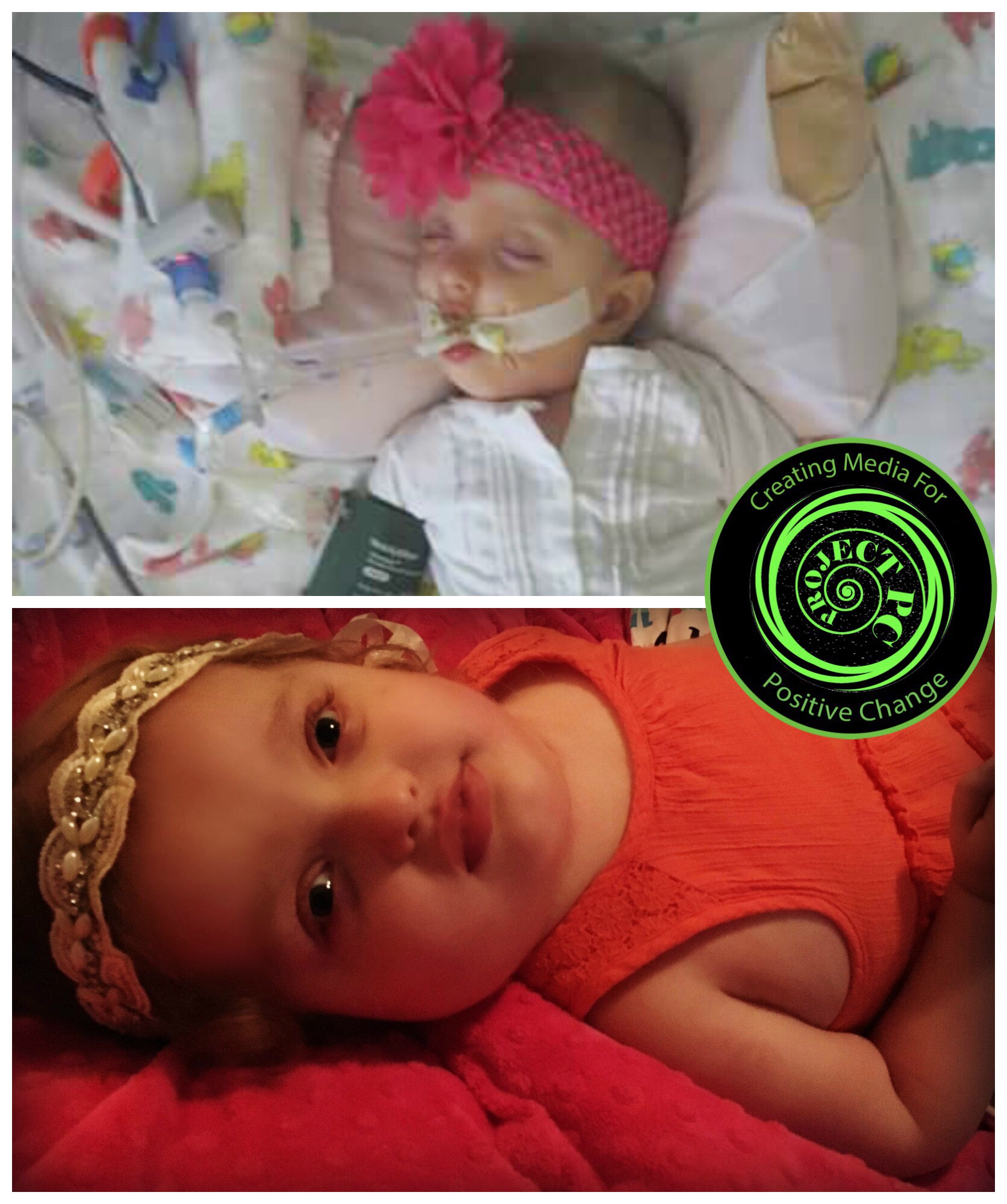 Maddie is a three year old little girl with a rare disease called Zellweger syndrome. While most children with this affliction rarely live past a year, young Maddie continues to beat the odds and bring joy to her family. After the disease manifested into severe seizure disorders she would suffer from violent life threatening seizures that would last over an hour with the need for constant CPR. After finding cannabis oil the family was able to dramatically reduce the seizures for Maddie, who now can go long periods of several days without seizures. Maddie resides in hospice, where her parents care for her. She is vibrant and loves watching the movies Frozen and Tangled. Her father was forced to leave his job due to taking time off to care for Maddie, and they currently survive from their daughter's SSI income. They are an amazing family full of gratitude and joy regardless of their difficult situation, and appreciate the support the cannabis community has shown them. 
Help young Maddie, her sibling and the rest of the Holt family have a great holidays this year by contributing to their cause. Their Amazon Wish List can be found HERE.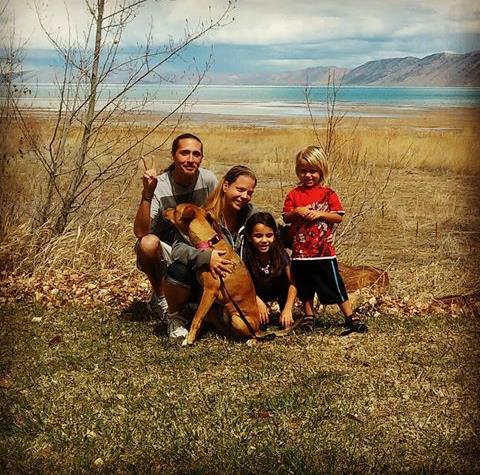 The Seeley family is a cannabis refugee family that came from Florida to Oregon to have access to cannabis medicine. They were homeless and living in a tent outside of town in the national forest lands for seven months before they got a place. It is completely bare except for clothes and a few personal items. Since the last Holiday Drive, Dad left his growing job because he didn't agree with their level of compassion for patients. Mandee, the Mom, has recently started working, but due to newfound bills, they won't have much of a Christmas this year. Mandee is still starting the business she talked about. It's a blog, and those take time to monetize. They are incredibly grateful for this opportunity.
Your gift can make all the difference. Their Amazon Wish List can be found HERE.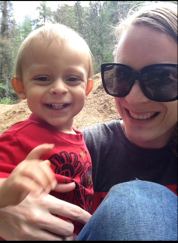 We are team Sanchez. Steve and Amanda We have three children. Madison Aaron and Rize. Our three children have a rare disease glycogen storage disease. Our Aaron also has autism / sensory disorder. There is no cure for this disease. We moved to Colorado less than a year ago to access level cannabis as treatment for our children. The family's Amazon Wish List can be found HERE.
---