Anna Diaz

| December 11, 2013

THIS ARTICLE ORIGINALLY RAN ON LADYBUD MAGAZINE 4/1/2013. BY P4P CONTRIBUTOR ANNA DIAZ.

SOURCE: http://www.ladybud.com/2013/04/10/your-kids-will-not-start-smoking-pot-because-celebrities-do/
Lately, there has been a lot of kerfuffle about celebrities and pop stars who publicly demonstrate their support of cannabis use.  Lady Gaga smoked onstage. Rihanna wears her approval on her clothing. Justin Bieber had pictures "leaked" of him smoking a blunt. Parents are outraged because they think these artists paint a bad example for their children.  They are afraid their children will become drooling dope fiends because they listen to these artists' music and idolize them in that way only prepubescent tweens can.
"Parents are outraged because they are afraid their children will become drooling dope fiends because they listen to these artists' music and idolize them in that way only prepubescent tweens can."
I beg to differ.  Flash back to the late '60′s and early '70′s, when I was a teenage girl.  The Beatles had just taken their Magical Mystery Tour. According to mom, the Rolling Stones looked like a bunch of hoodlums and Janis Joplin was clearly braless as she cavorted on stage with a joint and a bottle of whiskey in hand.  Oh yeah, and let's not forget Woodstock, where Country Joe McDonald shouted at us all to give him an "F."  The point is, with each generation there are pop stars who push the envelope of non-conformity and dare us to look at the world differently.  They are artists, musicians and performers, NOT role models, and certainly not responsible for my decisions about drug use in my youth.
Did I idolize them and did I have pictures of them cut from magazines all over my bedroom walls? Yes, I did.  Did I listen to "that horrible noise" I called music with a passion I would love to revitalize today?  Yes, I did.  But, the choices I made in my youth were mostly influenced by the general environment of the times and my peers.
I was raised in a family which had what I feel were standard American values with a strong Chicano influence.  My Mom was Mexican, and one of the first Latinas to receive a full nursing scholarship at San Bernardino Community College.  She was charismatic, beautiful, smart and fiercely independent for her time.  My father died when I was a little girl and the man I know as "Dad," who she married when I was five, is hard-working, kind and loving.  My Mom was the love of his life and he was proud to let anyone know how fortunate he felt to have caught such a prize.  I am the oldest of four, and we were all taught strong work ethics, good manners, respect for elders and pride for our homes.  Mom always said, "We may not have the fanciest clothes, but they are always clean and pressed."  Looking back, I know they loved me and did the best they could for us.  They built the foundation of who I am today and they actively participated in making that foundation strong. Even with this great upbringing I made the conscious decision to be a wild child.
So, what is the point of this rant?  It does not matter what the stars are doing, and it does not matter what we do as parents.  Our children are going to make choices that are not great; it's part of the learning process. As parents, all we can do is hope we built a good foundation so our kids don't make as many bad choices as we did.  If we raise our kids to think independently and give them the skills they need to make good decisions, we can worry a little less. If you really think any of these toking celebrities has more influence over your babies than you do, maybe it's time to ask yourself just why that is.  Maybe it's time to point out these celebrities have worked hard to get where they are.  Many of them have started charities and foundations to give back to their communities.  Maybe it's time to focus on that.  Most importantly, we need to raise our children to believe they can talk to us about anything at all and we won't freak out. Then, we need to be honest.  It's our only hope.
"It does not matter what the "stars" are doing, and it does not matter what we do as parents.  Our children are going to make choices that are not great; it's part of the learning process."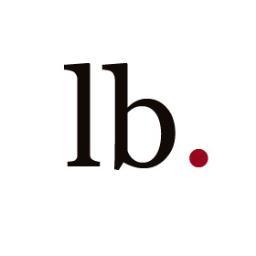 ---